updating finally!!
what a backlog i've got!
i'm going to split this into a couple of posts..
back in april i made a couple more prego tunics for my fabulous friend
angie
, who's having speckster in early august. speck's getting so big, i can't wait to see them in person, hopefully in july. i made her a
pumpkin coloured one
a few months ago.
angie wanted exposed seams this time, so the olive has exposed seams that are serged, and the red has exposed seams that are just trimmed (and i washed it once, so they'd roll nicely for the picture!) i didn't want them to be identical, so i added the bust detail on the red.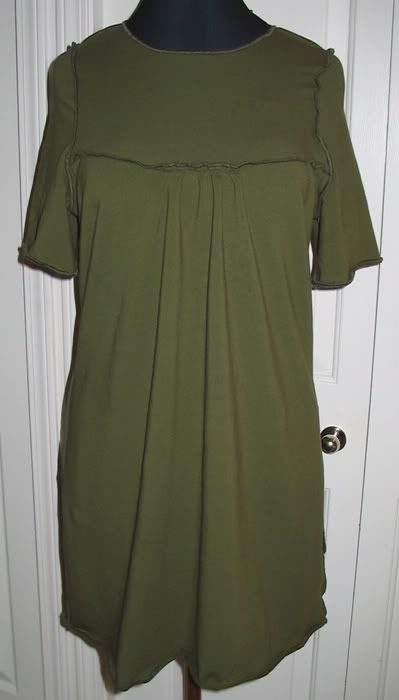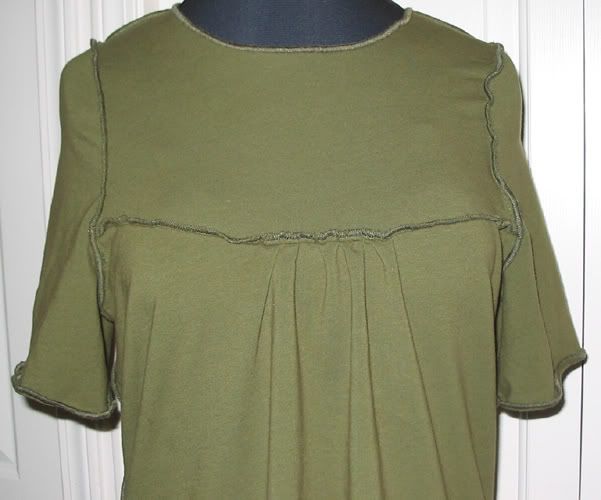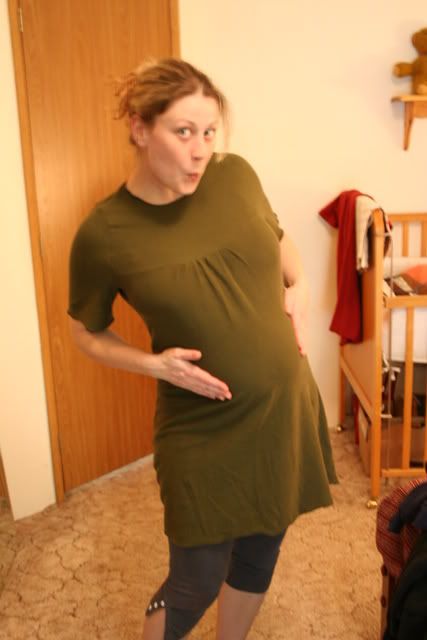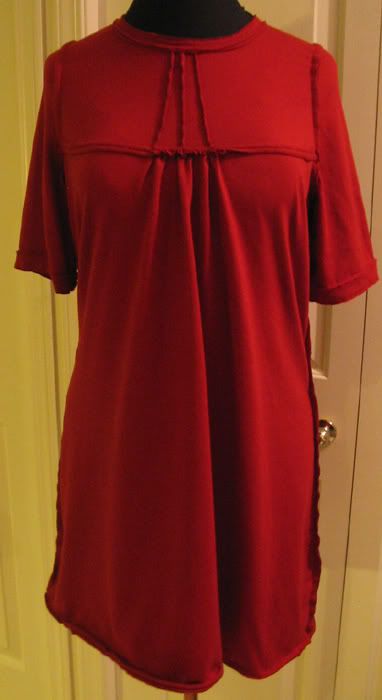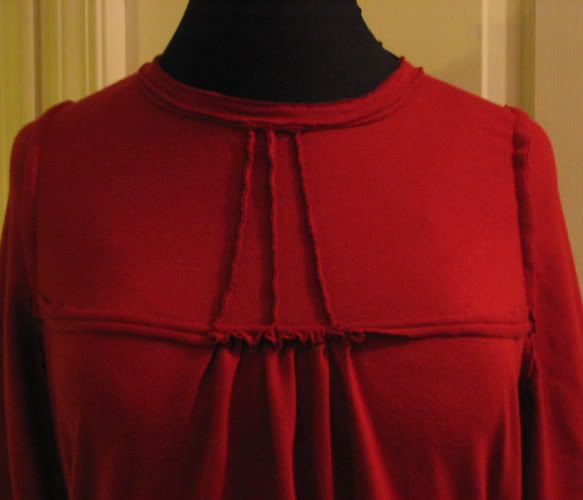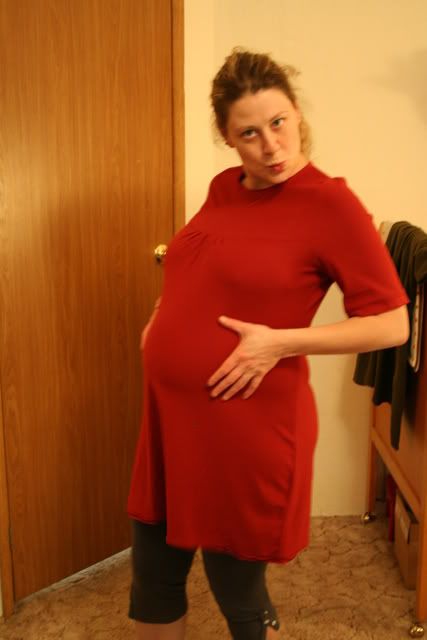 i hope the seams were exposed enough for her - i HAD to finish them at least a bit, i'm such a control freak! i'm terrible at that style because i need the details to be perfect! even for the red, with the unfinished edges, i ran them all through my unthreaded serger to trim them all evenly!
i also did a custom order for
my friend dawn
. she wanted one of my wristlets to give as a gift to her sister at her book launch.
her sister is a writer, and the second book in her series came out in april.
dawn left it pretty much up to me, the only stipulation being that the image be the logo from the series.
i ended up making two -
one for the current book,
with fabulous glitter vinyl, and then one using the logo
from the first book
, because i hadn't made a wristlet in that style since the
owls ages ago
, and the vampire smiley was an ideal image for it!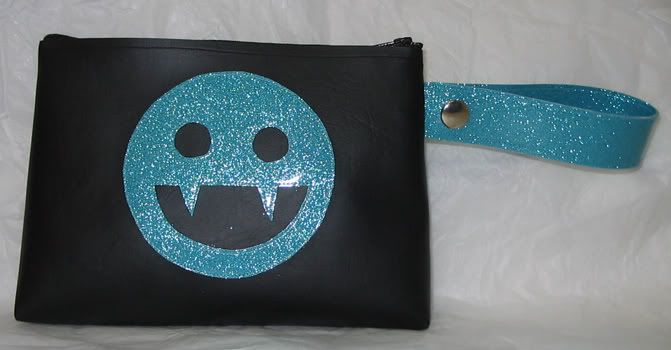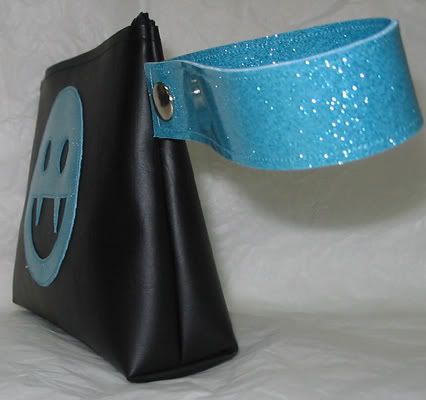 the blue glitter was a bit lighter than the actual logo, but dawn said it was okay - unfortunately, there's not as much colour selection in the glitter vinyl... it still looks awesome though!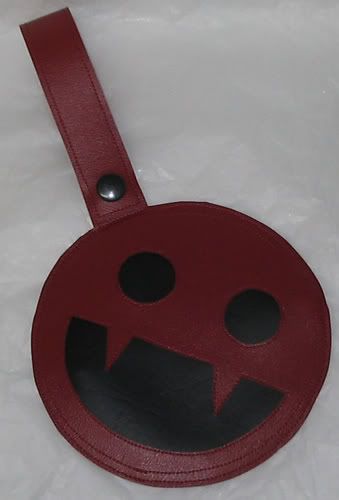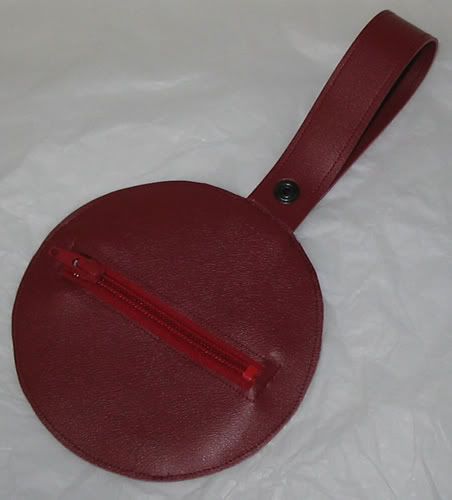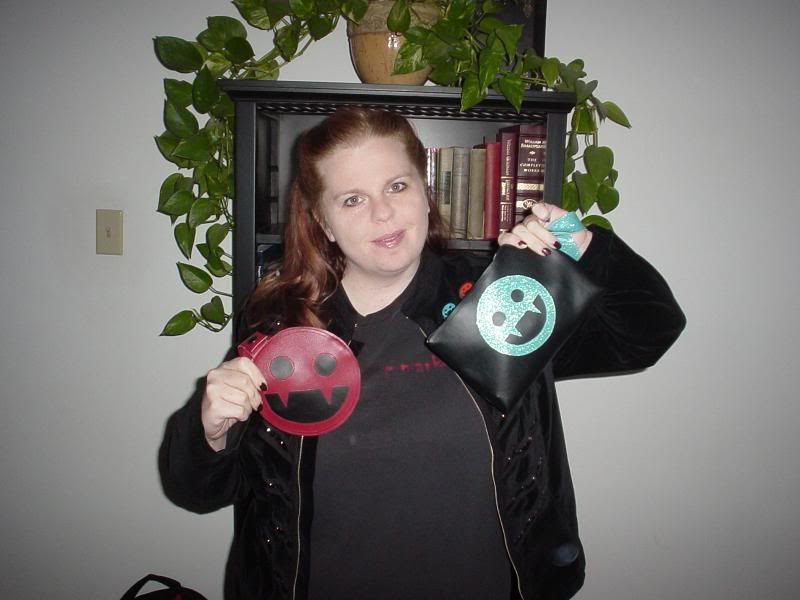 it looks as if she liked them!
and since i was mailing her stuff anyway, i made a pair of quick and simple pj pants for dawn herself - i know flannelette season is ending, but i couldn't resist the fabric! dawn's a big fan of betty boop!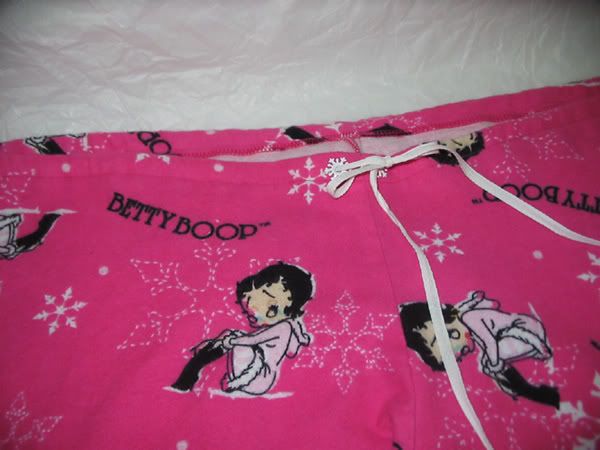 and also on the vinyl kick, this is a very simple card i made for my friends mark and
pam
after miranda and i stayed with them in portland in march. it's so simple, but i LOVE how it turned out!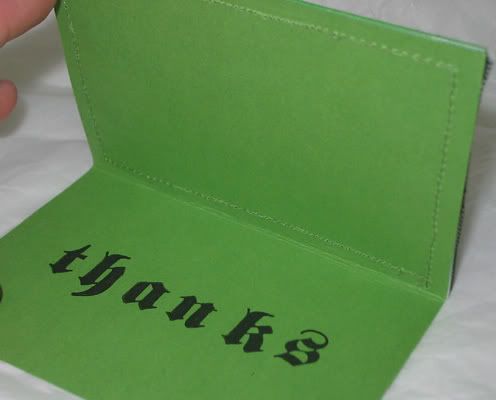 the vinyl was stamped using black staZon ink, which is just about my favourite thing EVER! i love that shit! the stamp is incredible, it's from
www.invokearts.com
and i'm completely in love with it. after it was dry, i sewed the black lace along each side, and then sewed the whole thing onto the cardstock. i stamped the lettering on the inside using the staZon as well, even though pigment or water based inks would have worked as well, given that it was just cardstock, but the staZon makes such dark intense prints, i love it. oh, and the stamps used for the "thanks" were from martha stewart's halloween line at micheals last year.
mark and pam were with me when i bought a ridiculous amount of glitter vinyl in portland (see?)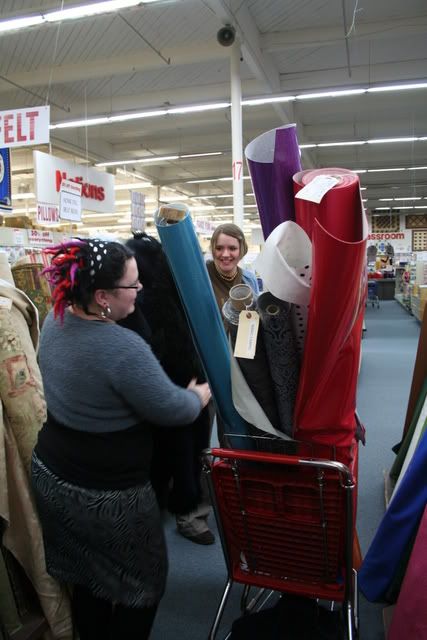 and mark really loved the green glitter. and they were with me when i bought the stamp, at an awesome store called collage, and pam really liked it, so i decided to combine the two things they liked into a card!
(note my fabulous dreads made by
Jane Doe
that i'm wearing in the pic!
and that's the end of this update! i haven't even touched on the altered art and papercrafts stuff i've done in the last couple of months (that's really how long it's been, hasn't it? at least 6 weeks! i fail at this blog thing!)