hmm, it's been a while.
i still have lots of catch up stuff to post, and i've been terrible about updating with current crafty stuff.
i've been incredibly sick the last few weeks, for the last month or two actually, but the last 3 weeks have been the worst. i haven't been this sick since i was working, almost a year ago.
so i haven't been able to be on the computer very much, and i haven't gotten a lot of crafting done (i haven't sewn in over a month, it's so depressing!). right now i'm trying to get caught up on stuff at craftster.org, and then hopefully i'll be able to get caught up on here.
in the meantime, i will mention that lisa voltrath is doing another image countdown, this time for mother's day. it ends tomorrow, so check it out quick!
the countdown is here
.
and i'll also show you what i HAVE been able to do the last little while - embroidery! basically, all i've done is sleep, go to the dr, and sit on the couch embroidering.
i couldn't resist the
julie west patterns
from sublime stitching, so i did a few of those first.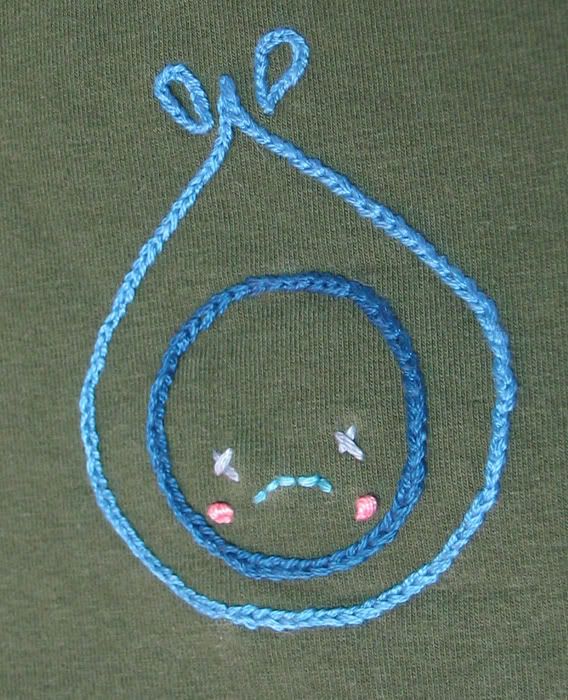 i'm still irritated by the little drop on the left... but i refuse to rip it out! this one was so stressfull, because it's so symetrical - i ripped out half of it twice, i just couldn't get it!
but the other two were great!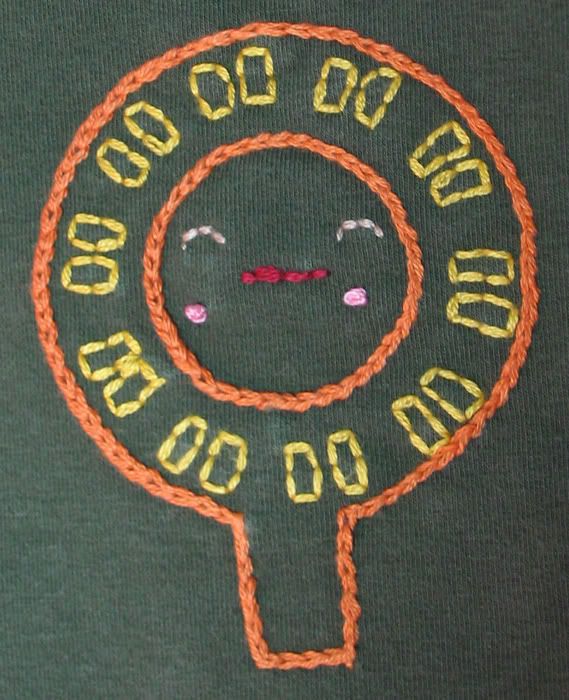 then i couldn't decide on a design to embroider, so i went through my pattern folder and found these. they're designed by
andrea zuill
, and they're soooo cute! she offers a
free embroidery pattern
every month or so, and they're so great, i need to stitch them all!
first i did the
love bear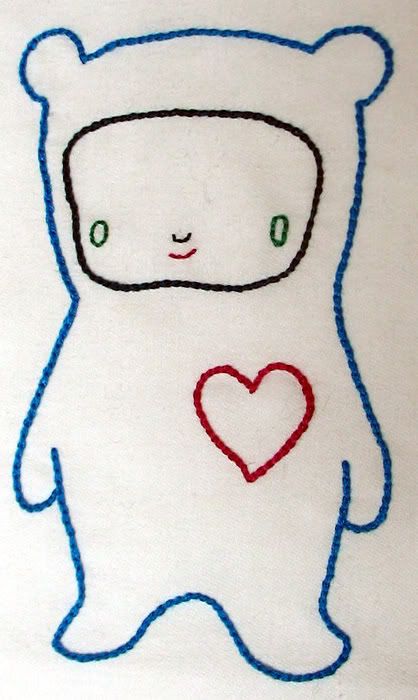 he measures about 4" wide and 6.5" tall. he's so cute.
and then i embroidered the
pegasus
. it always bugs me when fantasy images are all pastels - shouldn't fantasy be bold? that's the whole idea of
fantasy
! so i decided that the pegasus should have bold hair..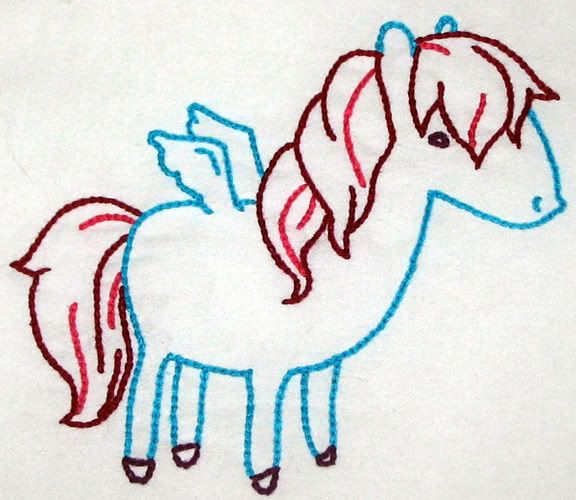 the pegasus is about 6" wide, and 5.5" tall.
andrea zuill also sells embroidery patterns in her etsy shop, and they're fabulous. the
gnome embroidery set
is incredibly cute, but i LOVE LOVE LOVE the
days of the week set
! the
day of the dead skull
is awesome,
the cats
are also so cute, and the
squirrel set
is so cheeky (i love squirrels with attitude!) and
the stag with flowers
is great. actually, they're all great! and i'm determined to embroider the
rabbit queen
soon too!
after i stopped drooling over andrea zuill's designs, i went back to my pattern folder and found this one. i'm sure i saved it from flickr at some point, judging by the file name, but i have no clue what the link would be.
this is what the pattern itself looked like... i vetoed the deer at the last minute, mostly because i just wanted it to be done, but also because i didn't want to add brown to the piece, and couldn't decide what other colours would have worked!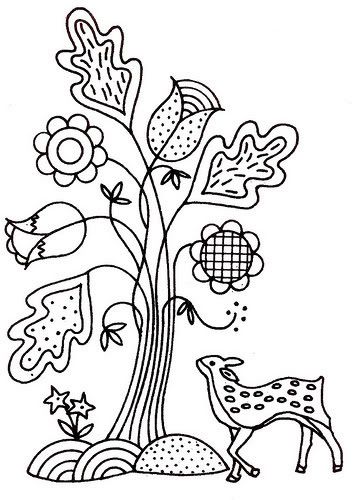 i embroidered it about 10" tall and 6.5" wide. it took a lot longer than the others, but it turned out so pretty. i LOVE the shades of green stems all together done on chain stitch... so lovely.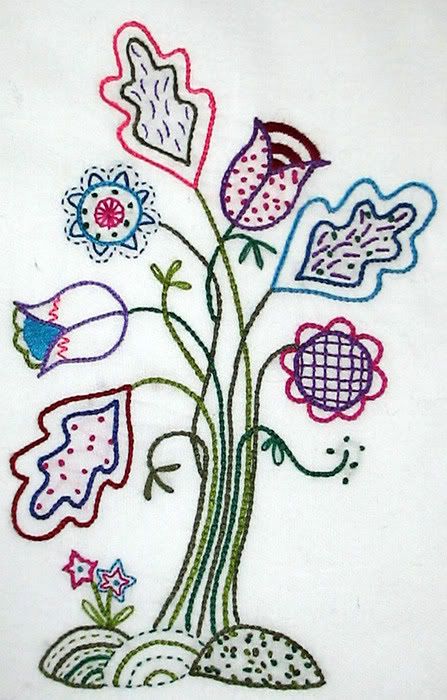 i tried to add more variety in stitches than my usual chain stitch as well. this piece has backstitch, stem stitch, running stitch, satin stitch, french knots, lazy daisy/detached chain stitches, a mille fleur, and of course, chain stitches.
i finished a few piece today that are small in size, but fairly stitch heavy, but they're for a specific purpose, and therefore secret at the moment...
and that's it!