i made this top last week for my fabulous friend
angie
, who's going to have a baby next summer. she liked the other shirts i made, and wanted something that was really comfy casual to wear like it, that would have enough room for "speck" (as the aforementioned baby is know to us mods).
this is basically the same pattern as i usually use, though i made it longer so that she could wear it with tights as a dress, and i put gathering in the front, to allow for speck, especially as they grow.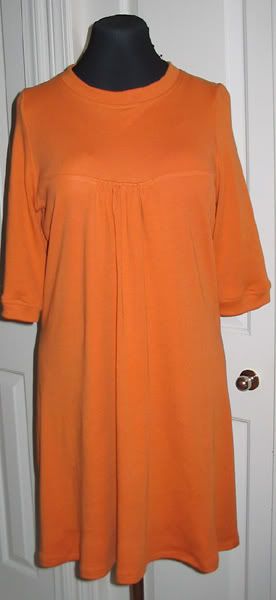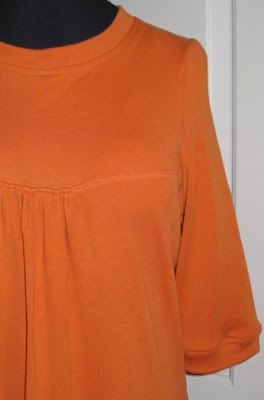 and an action shot!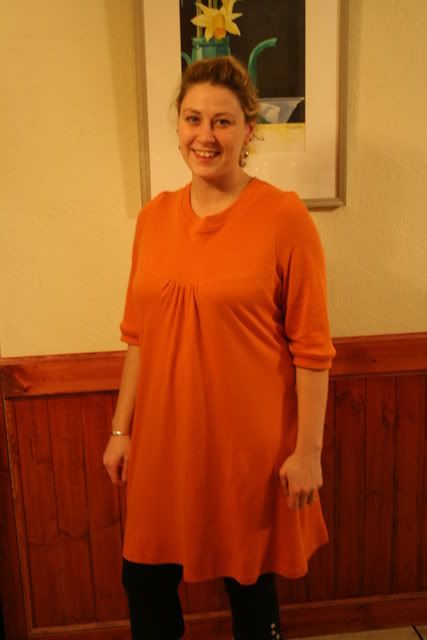 i knew the colour would be lovely on her.... it's a very warm pumpkin, but slightly heathered, so it's more like a creamy pumpkin soup.
yay! i'm quite happy with it, and i'm so glad she is too!