the fabulous
phizzychick
(who, by the way, was very nerve wracking to create a page for, cause she's just way too talented for her own good),
said i could post the photos she took of the tip in page i sent her.
see how the light shines through? these pictures are fantastic!
(i'm also pretty jealous of the sunlight, to tell you the truth. i'm tired of rain!)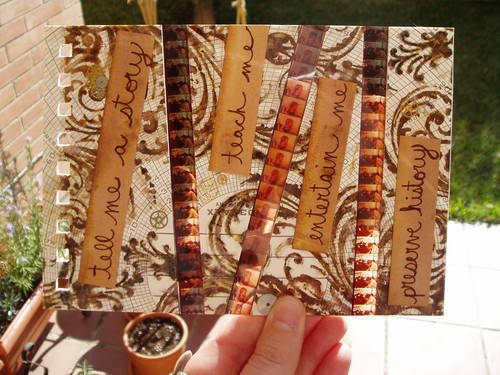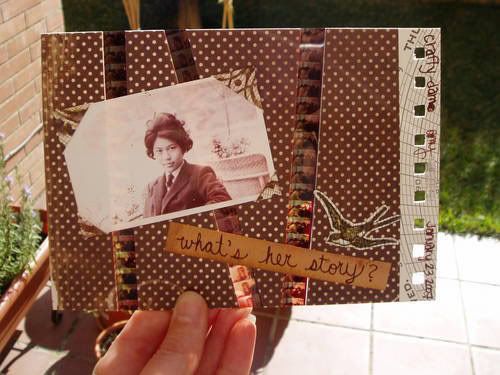 i really want to play around with more pages like this, with the see through bits. i have lots more film strips, as well as a ton of slides, and some old negatives (though i'm not sure i wantto give those up...) it's so fun, and adds an interesting dynamic to the page. my other goal is to start adding movement to my pages, whether through pop-ups or pull tabs or pockets or whatever. i'm so in love with this swap, it just pushes me more and more.