d is for day of the dead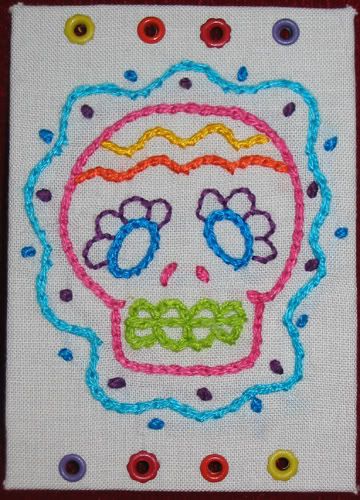 from sublime stitching, though smaller to be atc size
e is for embroidery
i LOOOOVE this card. honestly, if i'd had time, i'd have made something else to send and kept it! i used so many diferent stitches - chevron stitch, double herringbone stitch, raised fishbone, crossed blanket stitch, mille fleur, chain stitch, open chain/ladder stitch, lazy daisy stitch, couching, french knots, pekinese stitch, fern stitch, running stitch, satin stitch and ramble rose stitch. 15 stitches! the E is copied from a dover book of decorative initials that i
borrowed
from my sister.
f is for fox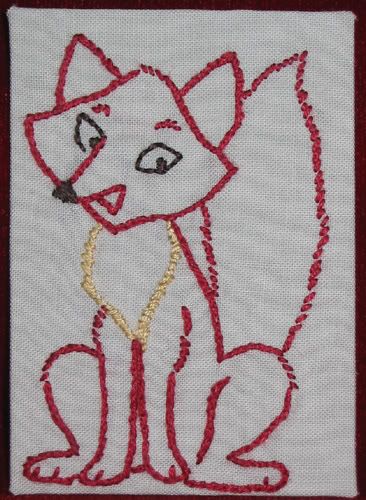 the image is from an old kid's colouring book, i found it on the
doe-c-doe
blog. i kinda wish i hadn't made the chest a diferent colour, but oh well, i don't have time to redo it. it photographed wierd - the cotton looks wavy, but it's not at all. odd.
that's the last of my recent embroidery projects, but there are lots of other stuff i still haven't posted! like papercraft stuff....