i finally made something with vinyl again! i'm so happy, i've been sorely neglecting vinyl lately. damn altered art and papercrafts!
the fabulous vanillaxlight has been here visiting me, so instead of making something and mailing it to her, i made her a carry-on bag to take home with her! (which is good, cause she bought way too much stuff, and needed the extra packing capacity!)
(as usual, blogger is eating half the pics! click them to see the full picture!)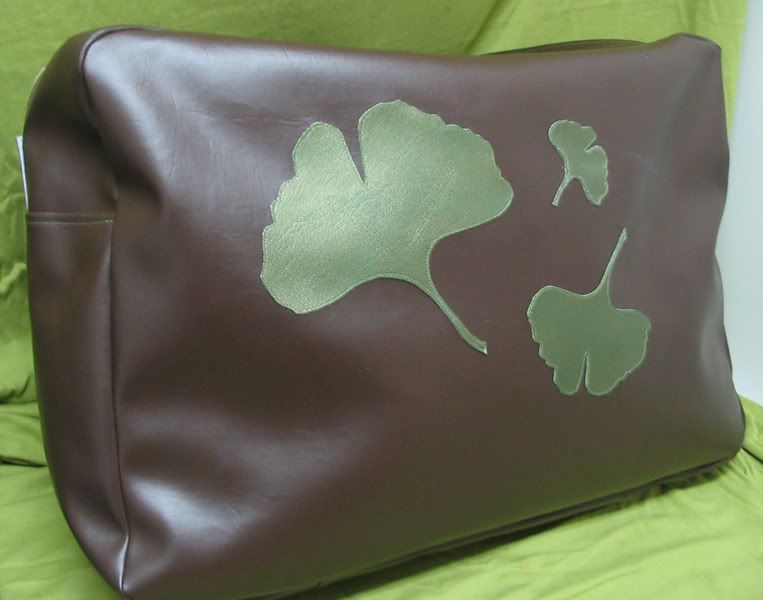 it's very big... about 20" wide, 15" tall, and about 7" deep. (we checked the airline requirements first!)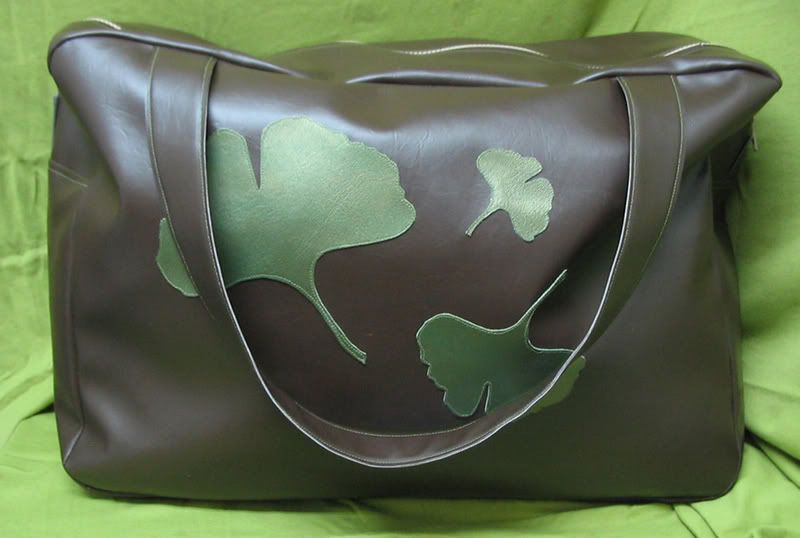 the straps have nylon strapping inside them, to give them strength.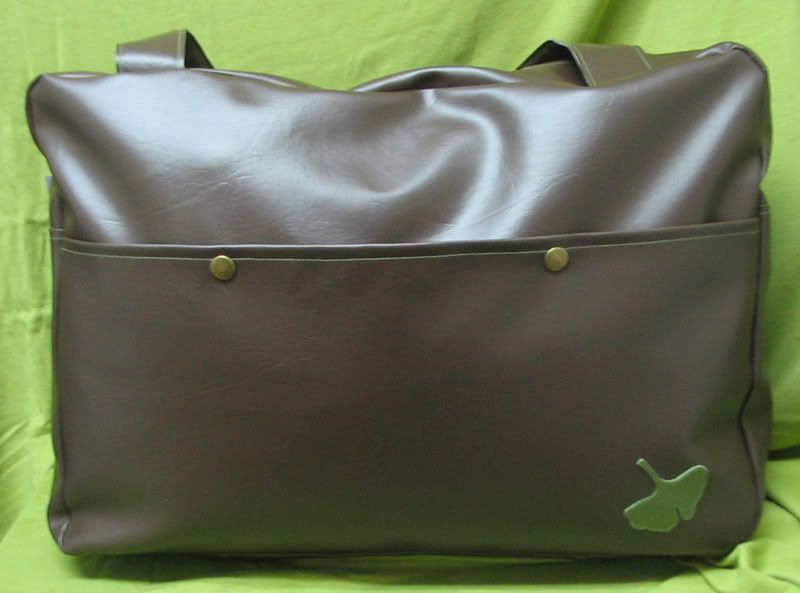 the back, with a little leaf on the corner of the pocket. the pocket snaps shut with heavy duty snaps, so it doesn't gape.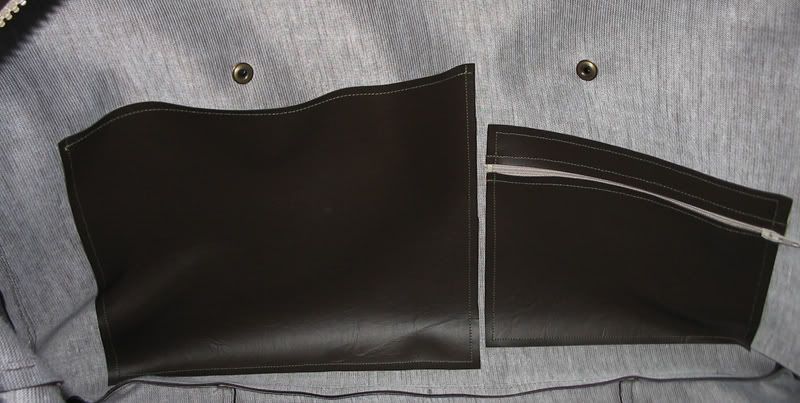 pockets! i didn't have time to line it, but i wanted to have interior pockets, so i sewed them on behind the exterior pocket to hide the seams - i feel so sneaky! you can see the backs of the snaps above them.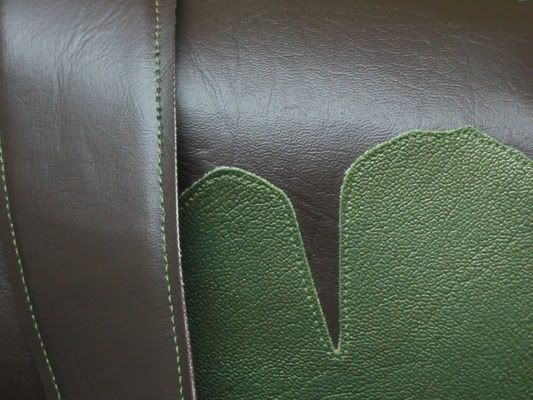 detail shot, to show the green topstitching.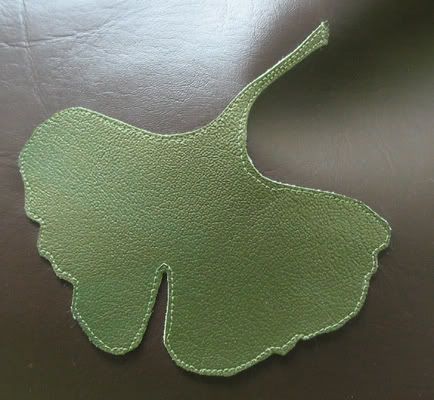 without flash, more accurate colours.
with flash, to see the shimmer of the green vinyl. i love this vinyl, it's so fabulous, and it looks so sharp with the chocolatey brown!
she LOVES it, and i'm really happy with it too! if i'd had more time, i think i'd have used the green to pipe the edges, like i did with
my own cherry carryon
, but oh well!
and as i'd hoped, making this bag inspired me to start doing more stuff with vinyl... i have almost 30 wristlets all appliques and ready to be sewn together now, i've been working on them in stages for a few weeks right now, i just need to find th time to finish them!