i just realized i haven't posted a tip in or chunky page in a while.... i'm working on a few right now, so i won't post them until they're received, but these two have been received already...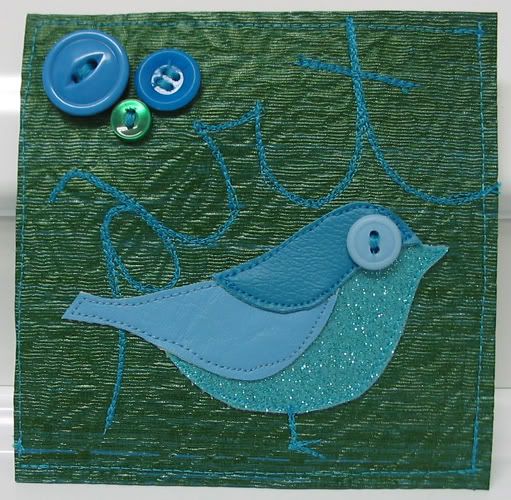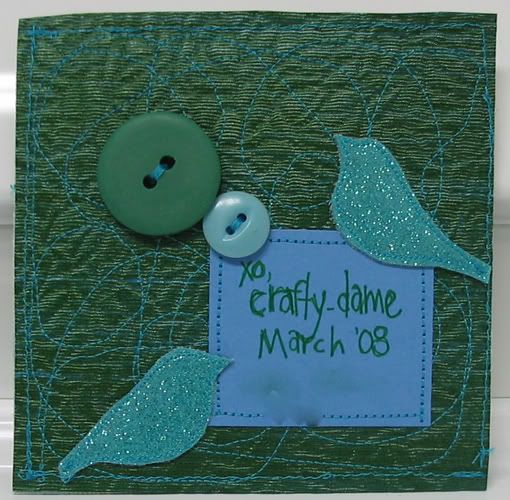 (this is the first thing i've made with my new glitter vinyl, FYI!)
i do really like it, though i think i should have gone over "art" with a lighter shade of blue... it's pretty simple, but i'm hoping the novelty of vinyl with make up for that... i really like this vinage vinyl, with shades of blue and green. on the back, i randomly sewed all over it in the blue, just to add a bit more interest.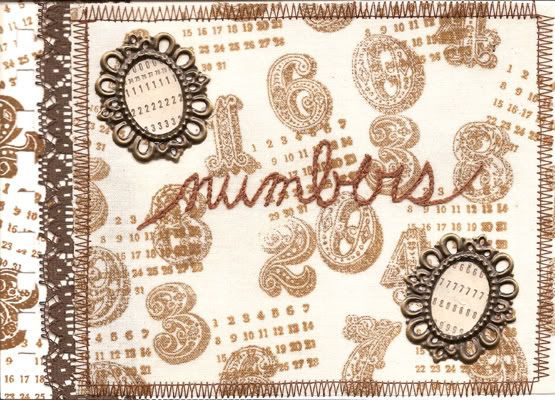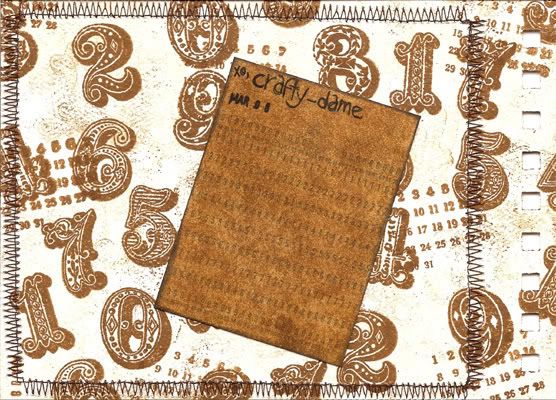 i did the embroidery when i was in portland, i planned the project before i left, because i wanted something that was more portable than regular papercrafts. i dyed the fabric with coffee, then stamped all over it and embroidered it. the little frames are filled with glossy accent, which makes them look like they're filled with resin (i learned that in my new tim holtz book!).
i still can't decide if i like it or not.... i LOVE the number stamps i used, i desperately want letter stamps in that font... if you've seen them anywhere, TELL me!!!