more stuff to post!
a few more pieces that i've made have been received, so i can post them now.
first, another altered ancestor piece.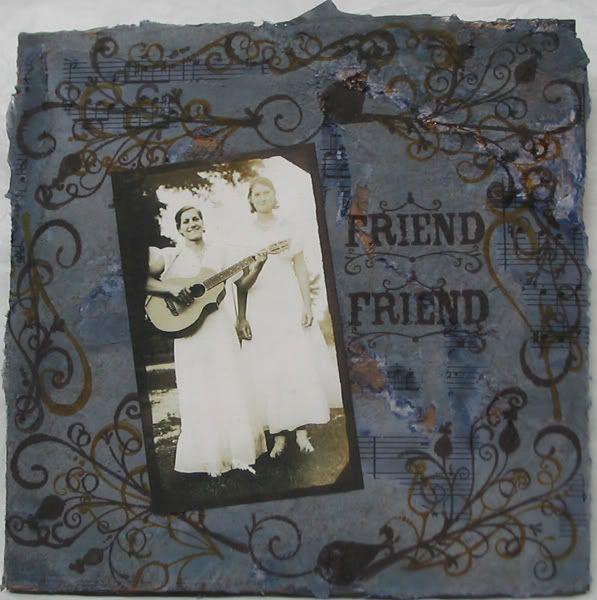 the recipient didn't know who these people actually are, she just found the pic with her family photos, so i used the friend stamp. she said she liked blue and brown, so i did that, and i was a bit worried it was too similar to
the other piece
i made, but it's different shades.
the background is the peeling paper technique from the claudine hellmuth book i bought a few weeks ago, using music. i saturated it with blue walnut ink, and then blotted it to get an even colour. it took FOREVER to dry! once it was dry i stamped it with staZon, the two brown shades, using a stamp set from joanns. i made the pic more brown before printing it, and then edged it with the dark brown staZon to create a "frame".
and a chunky 4x4 page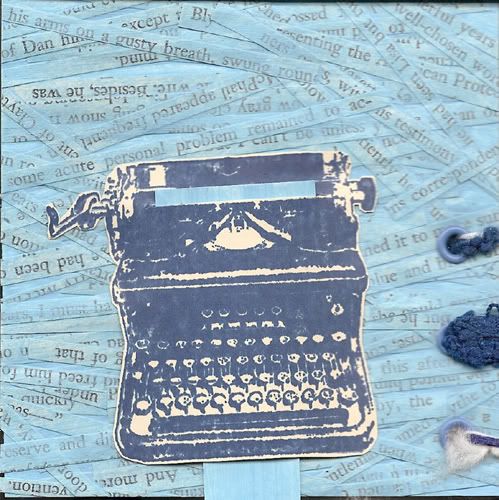 the background is strips of text attached with acrylic medium that was mixed with blue and white paint. the typewriter stamp is from
alpha stamps
(love!) and is stamped with staZon ultramarine (also LOVE!)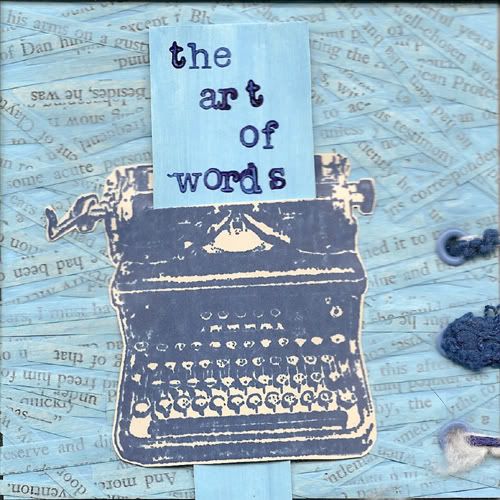 pop up! well, kinda. more like "pull tab"!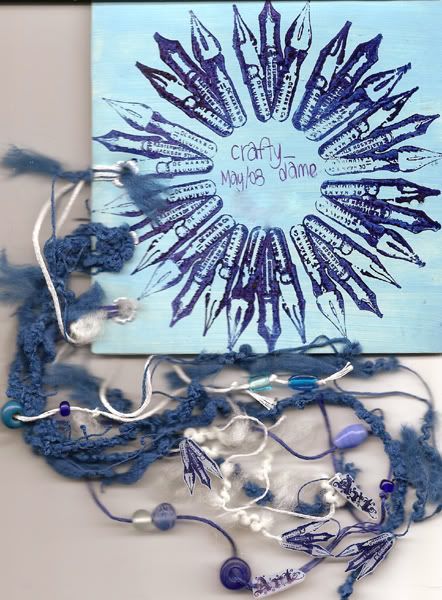 very cool stamp from alpha stamps, again stamped with the staZon. background was painted with the leftover medium/paint mixture from the front.
close up of the fibers - full of beads and teensy little shrinky dinks
that staZon ink works fab for shrinky dinks!
i was really happy with these two. this week i've been working on some more pieces using a silicone transfer technique, which is SOOOO damn cool, but all the piece i'm working on are still secret at the moment.