i embroidered this pillow a while ago for sevsonlygirl on craftster for a personal swap.
the patchwork around the edges is leftovers from the
halloween lap quilt
i made earlier, pieced together, and the embroidery floss is the same shade of purple.
the centre is black cotton, and rather than transfer the pattern, i backed it with a light iron on interfacing that i'd drawn the pattern onto. it added some weight to the piece, which was important because the patchwork part ended up heavier with all the seams, and i wanted the entire front to be about the same weight.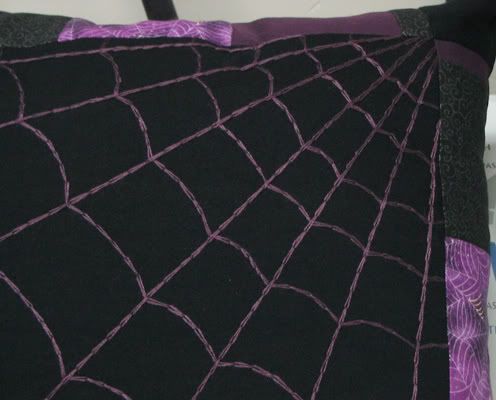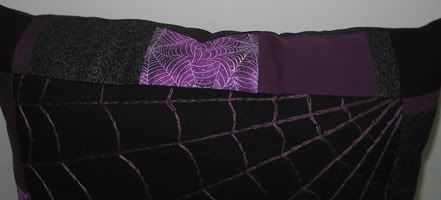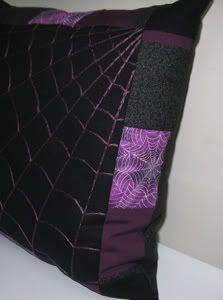 i loved it.