i made these totebags.. i REALLY like them, though the purple is a prototype, and i'm not planning on selling it. (i screwed it up a bit) so i'm going to make more. a couple in navy and white with an anchor, and a couple in gold and silver with a big diamond. and probably a couple in black with a anatomical heart. i'd like to do another crow design on orange and yellow too.
provided i have time! anyway, they'll probably be about $35, cause they took bloody forever.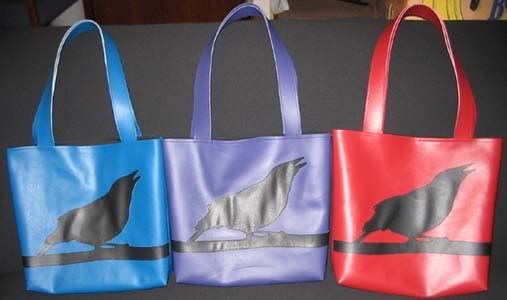 (fairly accurate colour, though the red is a deeper shade)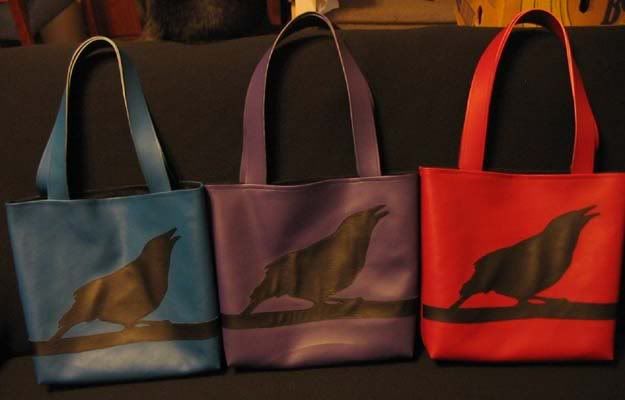 easier to see the appliques here i think.
and i've been making these pillows. they're fulled sweaters recycled into pillows with the vinyl applique on them.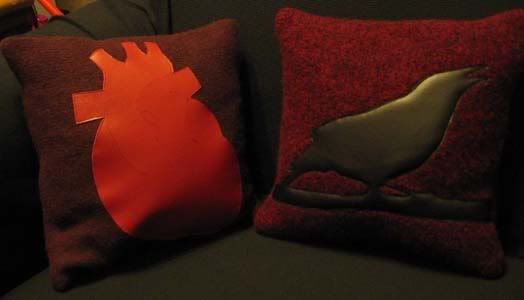 anatomical heart and the cranky crow (the heart has some stitching on it to show the lines inside it better, but i don't think you can see them in the pic)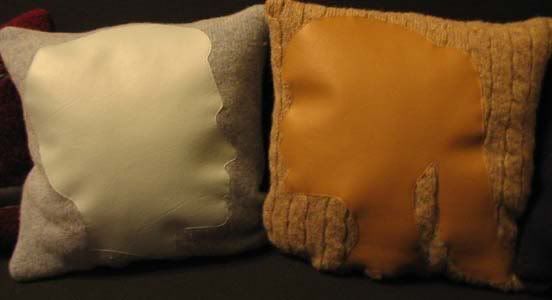 people silhouettes. i really think these look better in person, but i quite like them.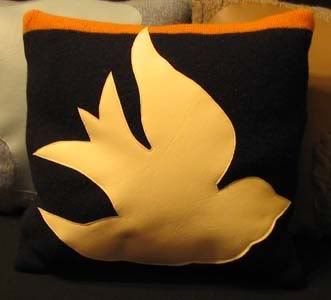 and a swallow. i don't like this one as much, but i think that's just cause that sweater irritated me.
the pillows are probably going to be about $20.