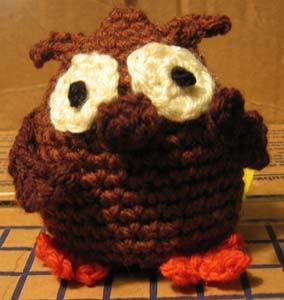 the owl. he's my favourite, so i'm posting two pics.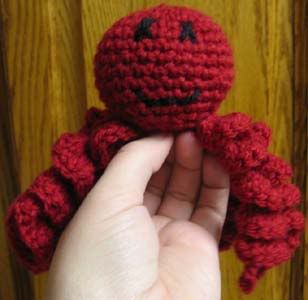 the octopus. i made the pattern up as i went along, and i'm not entirely happy with him. he seems too cartoony, and not quirky enough.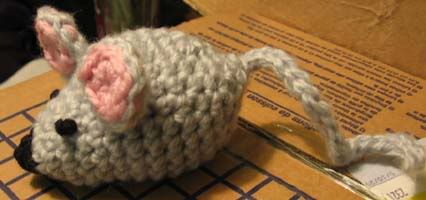 mouse. he needs whiskers. mom likes him best "because he looks the most like what he is". eh, it was just for fun. i'm not particularily enamoured with him.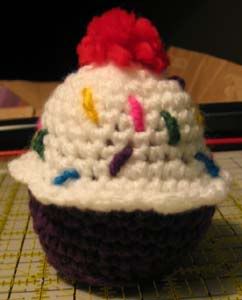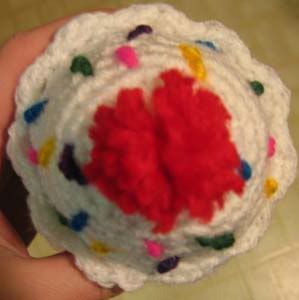 cupcake! hurraay! i used a pattern, but i fucked with it as i went along. i'm kinda happy with it, but i think the pattern needs more tweaking. next time i'll make the cupcake paper thinner (it looks too fat) and i think i'll use beads for the sprinkles.