(click on the pics to open them in a new window and see the full thing)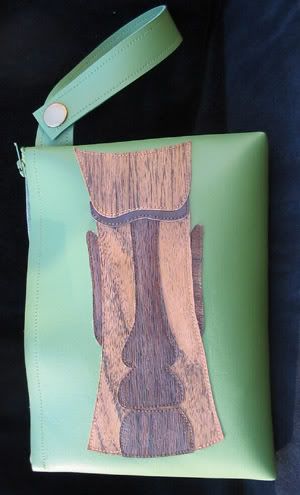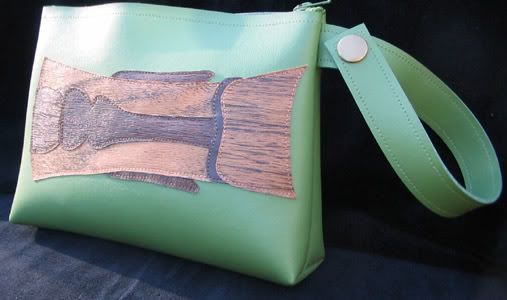 (the scan is more detailed, but the green's a bit off)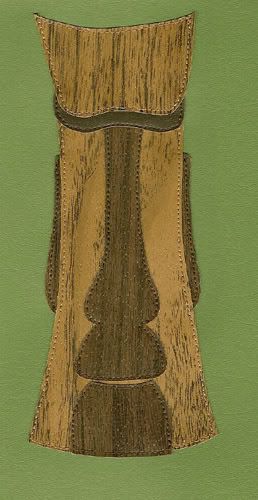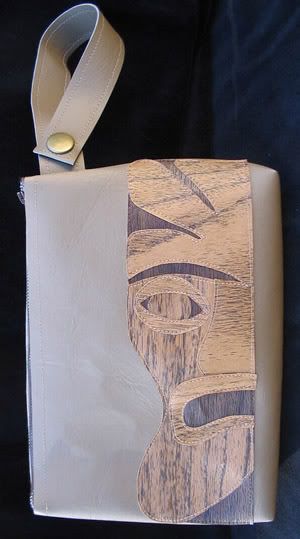 the colours are better on the scan for this one, the brown is kinda washed out in the pics.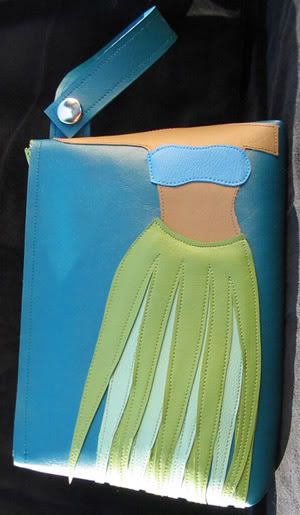 and the not as tiki themed ones, but they're still fun.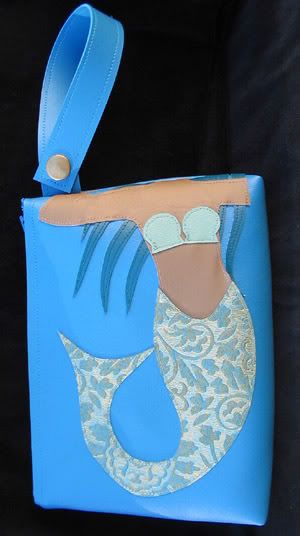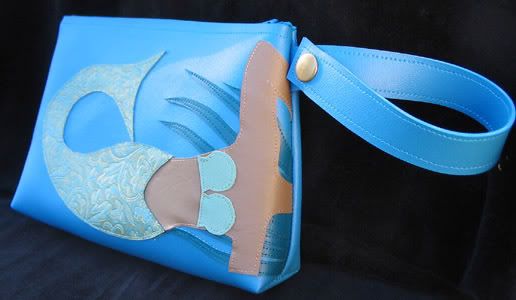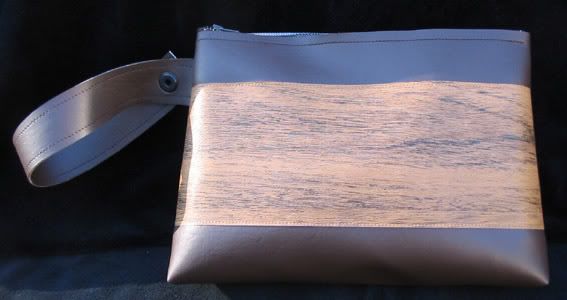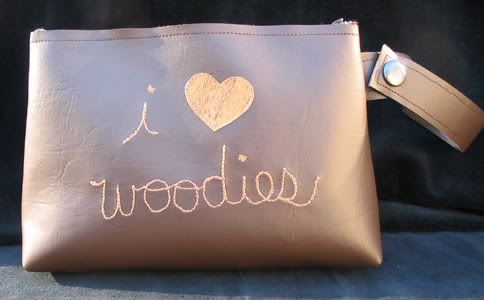 (my mom's not as impressed with this one, cause of the double entendre.... but i like it!)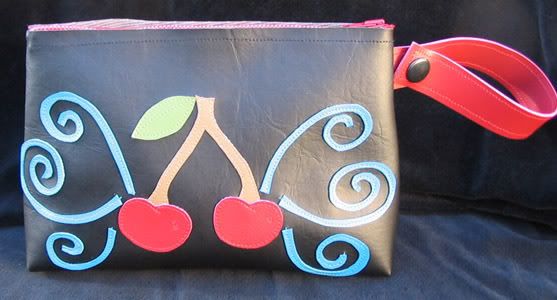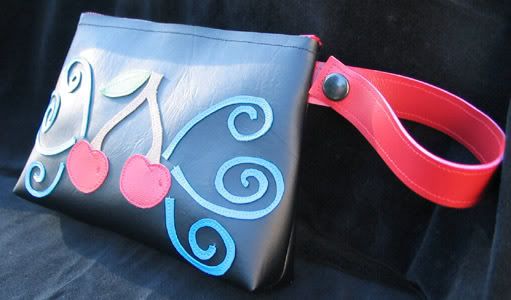 i freaking love this one... i wanna make a big bag with the cherries on it with red piping.
all the bags have vintage new stock zippers, and the woodgrain vinyl and the vinyl in the mermaid's tail are vintage as well. i'm really really happy with them, and now i have 24 wristlets to send down to portland (did i mention i made 4 of each design? i've been busy!)