crocheted necklaces
it's for sarah, and she's allergic to metal, which made it WAAY more complicated to make. instead of my usual "crochet a strand 10 or 15 feet long then put jumprings through", i had to crochet each strand seperately, and i couldn't add the charms later, so i had to try to position them properly. and then i drilled two holes in the star to make a button for the closure. it turned out SO well though, i'm completely in love with it. very very mermaid like! (for her i<3 you package, secret till the weekend)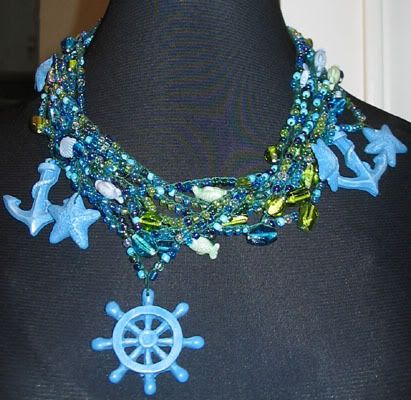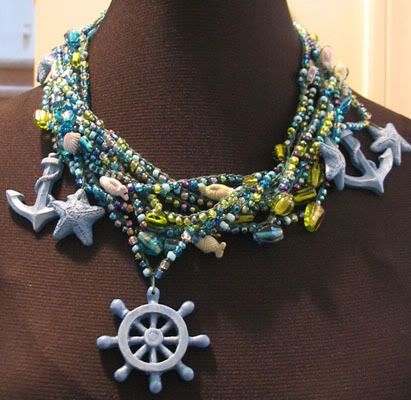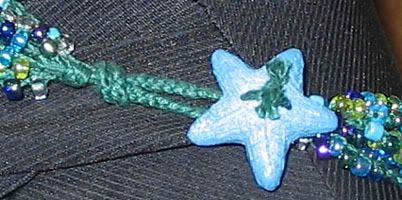 i made this one ages ago, but finally got around to putting it together a few weeks ago. it's for pinkypam, for her i <3 you package. (secret till the weekend)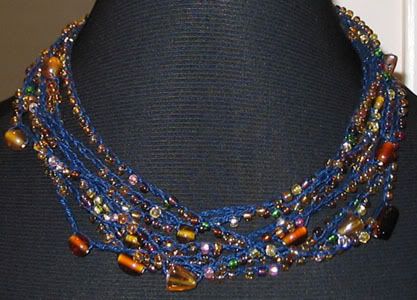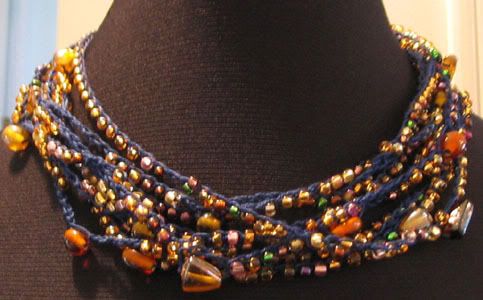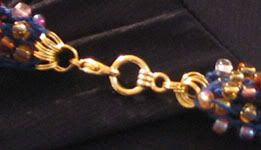 made this one a few weeks ago, for liz for part of a personal swap (though this is a surprise, so still a secret)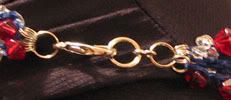 and this one i gave mom for christmas but never got around to taking pictures of it.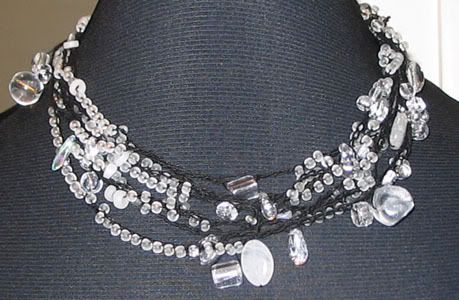 previous necklaces i've made are posted here - http://www.craftster.org/forum/index.php?topic=149526.msg1480309#msg1480309
and i made these in the past week to give all the mod girls in portland.
they can be worn as wristlets, or snapped around one of the handles on our mod squad totebags. the blue's a super close match to the silkscreening on it.
the skull and scissors are vinyl applique, and the names are all sewn on with multiple lines of stitching.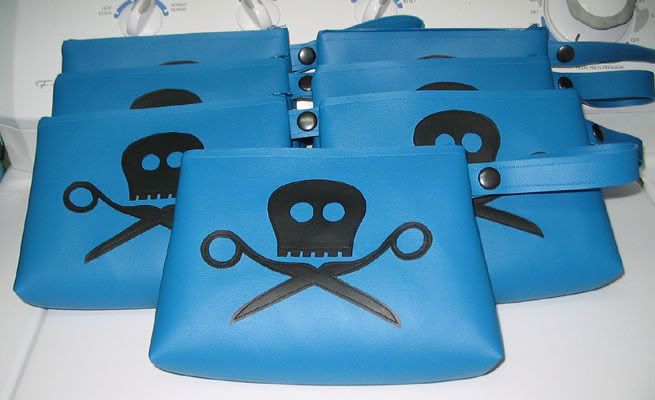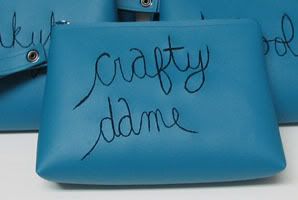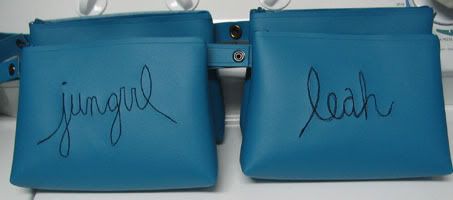 they'll be filled with some goodies - canadian candy, etc. fun fun.