ATCs for the movie swap...
The Incredible Mr. Limpet http://www.imdb.com/title/tt0058230/
i wasn't gonna do this one originally, but then i needed an excuse to justify buying the fishy brads! i used neat handmade paper that reminds me of the ocean, but it's really only visible on the back. the waves are blue vellum.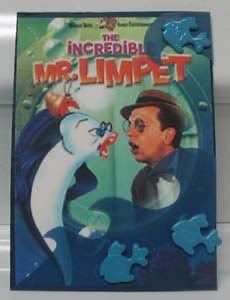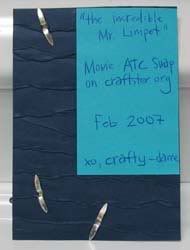 Sixteen Candles http://www.imdb.com/title/tt0088128/
i'm probably gonna keep this one, since sixteen candles is on the same list as my limpet. it's kinda blah, too.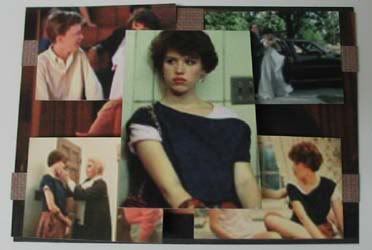 poor molly.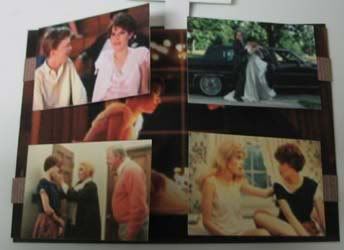 all the crap she's had to go through!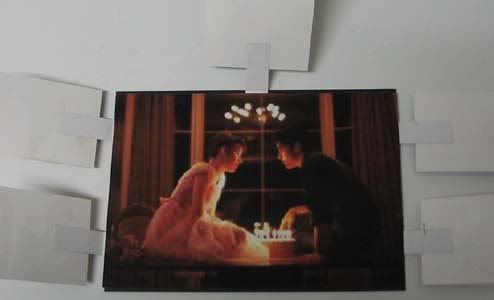 (click to see the full pic!)
but look at the end result! aww!
Breakfast At Tiffany's http://www.imdb.com/title/tt0054698/
rhinestones! the movie poster is glued onto this super fun reflective silver cardboard, and i stamped swirls on the top and bottom before i glued it on. and i stamped the same swirls on the back, and added a diamond ring sticker.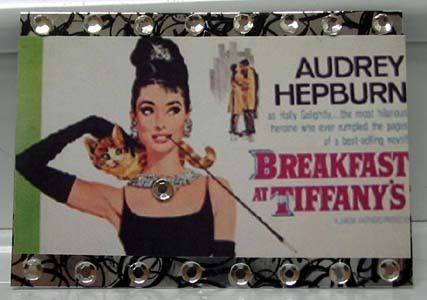 (click to see the full pic)
The Color Purple http://www.imdb.com/title/tt0088939/
basically, each piece is a different shade of purple, and i glued pics from the movie onto each piece. and used a pretty purple brad to attach them all!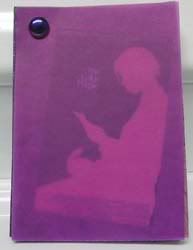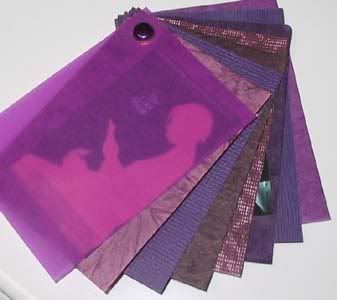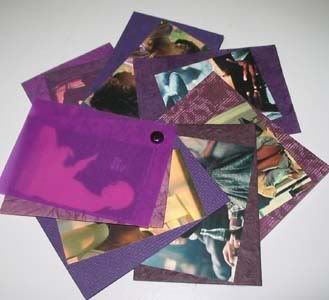 The Girl on the Bridge http://www.imdb.com/title/tt0144201/
i was gonna do rosemary's baby, and then i googled this movie and fell in love with the imagery! the guy's a knife thrower, and the girl becomes his whatever you call the person you throw at. they go around together for a while before seperating and after they seperate, they realize that their luck doesn't hold unless they're together. so hence the word "luck" spelt out. i added the dice for the same reason, and to add colour (i took apart an earring i made last year - i totally thought i owned dice beads!). the entire movie is in b&w, so it was hard to make the ATC more interesting.