pics from the first stillettos and strap-ons burlesque show.
i stole some pics off the stilettos and strap-ons friendster account too, because i forgot to take many beforehand.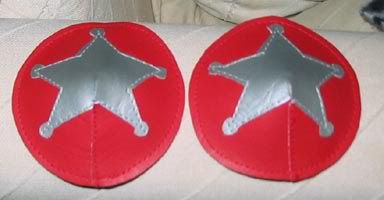 the sheriff pasties for mazzy and amanda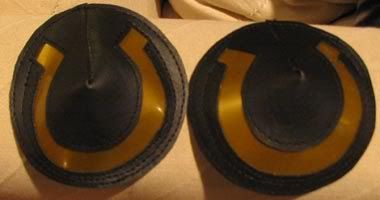 the horseshoe pasties for shawna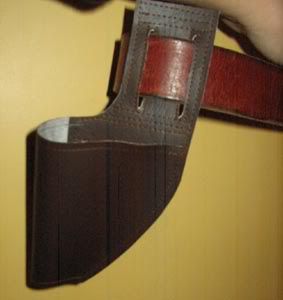 holster for kate. made two of these. there was a whipped cream holster too, for karen, but i didn't get a pic.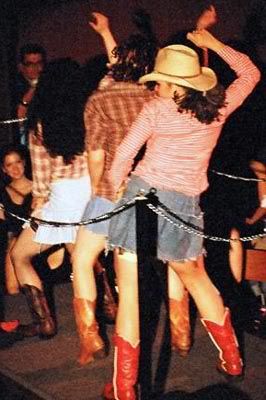 ruffled denim skirts for kate, shawna and karen with velcro down one side for easy removal.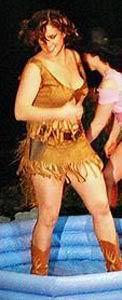 i wanted this to look like deerskin, in that cheesy 50s pocahontas kinda way, and i think it worked pretty well for $2/metre fabric! you can kinda see kate's holster too.
i didn't get a pic of kate's awesome formal gown (so sparkly!).