it was really nice to work with bright colours, even if i don't wear them! and i've remembered how much i LOVE working with cotton. it just responds so well, and makes me very satisfied.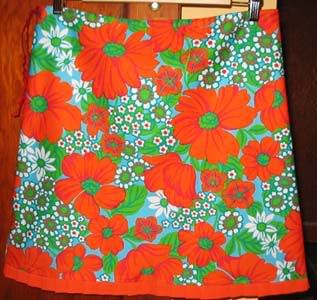 fabric from a thrift store, feels like 100% cotton, red rick rack drawstring and orange cotton pleats.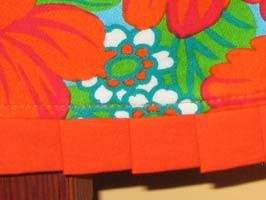 i'm SO HAPPY with these pleats.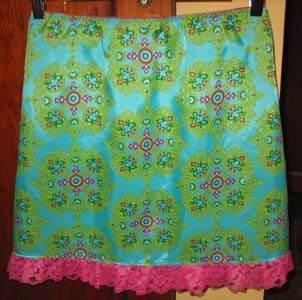 fabric from the thrift store, it feels vintage, rayon printed in japan. elasticized waistband with neon pink lingerie elastic and neon pink lace ruffle.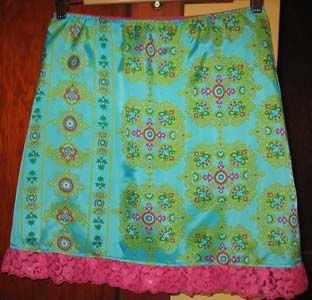 front and back are interchangable.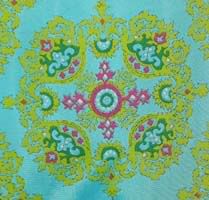 i love this fabric.