i got a jar of whimsies in the mail today!!
it was so very exciting. i did a personal swap for whimsies several months back, but the person i was swapping with had a lot of stuff going on in her life, and we lost contact. today i opened my front door and tucked in behind our buddha was a big box wrapped in brown paper. i picked it up and looked at it, not recognizing the return address, and wondered at the customs form - "what did i buy for $3 that's this big??" (you know that's a sign you do too much online shopping, when you forget what all you bought!)
unfortunately, the canada post clumsiness strikes again. (they're SO HARD on packages!)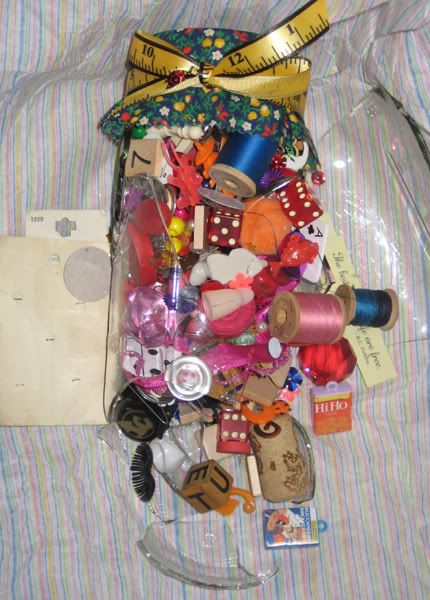 luckily, it was wrapped in multiple layers of tissue, so the glass was all contained. i spent an hour sitting with it, separating glass from whimsies, and it was great fun. i got to see every item so much closer than i probably would have otherwise! (and i didn't cut my self at all, always a good thing!)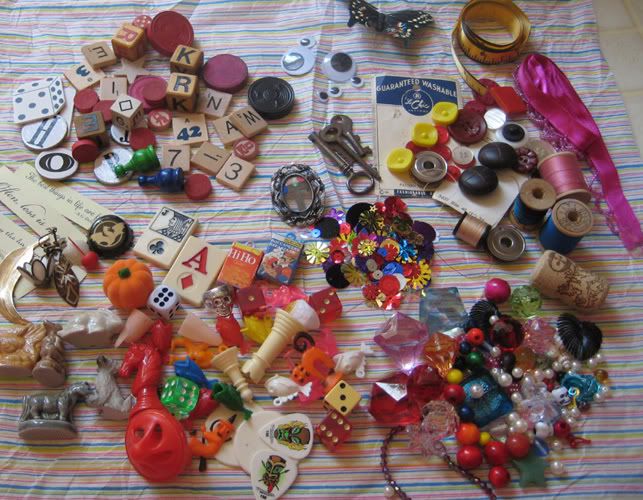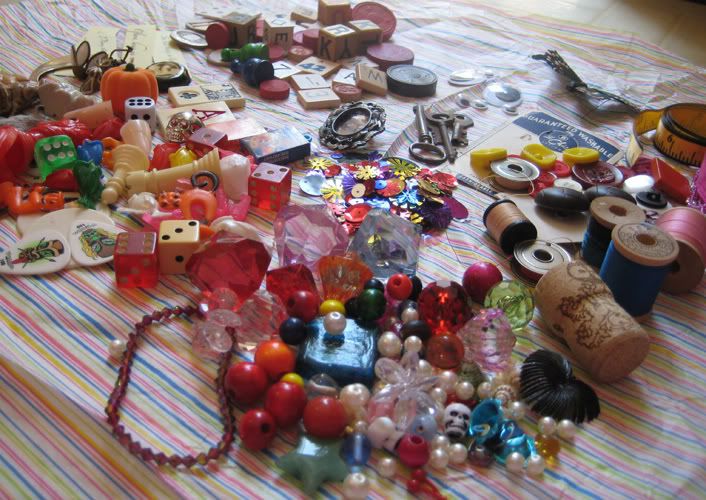 i divied everything up into groups, and marveled over it all!
all of the plastic goodies (i LOVE those little fish for some reason! and the halloween cupcake charms look vintage, they're so cute!)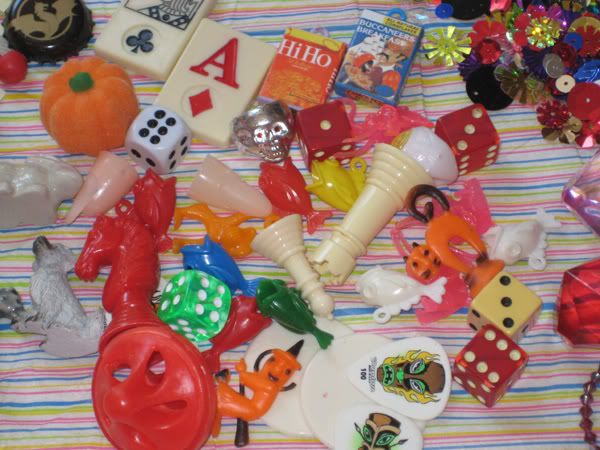 the miscellaneous stuff (that earring is so cool! it's a little metal slipper!)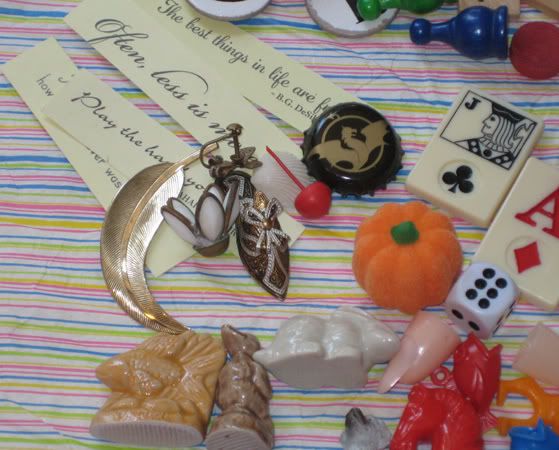 all of the wood and cardboard (i have a slight obsession with little wood game pieces, so these were great!)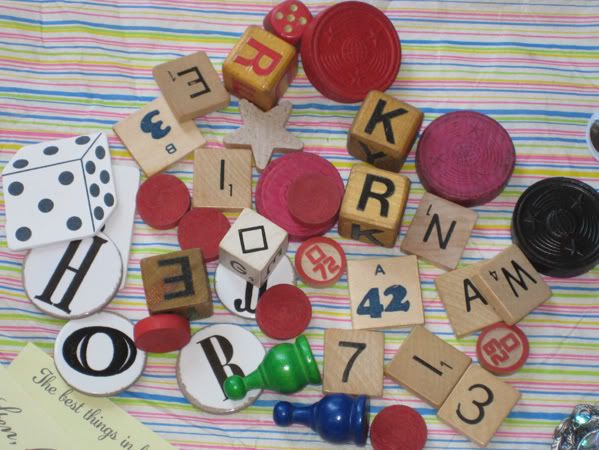 the sequins, a little frame and KEYS!! i love the old keys!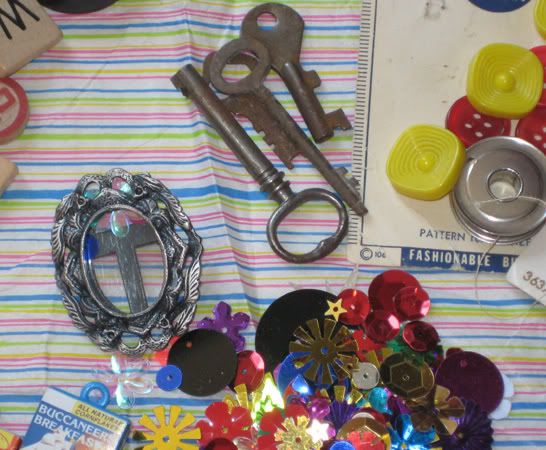 sewing stuff! i have an absolutely ridiculous amount of vintage buttons - like a full sized box full. when you think about how little buttons are, that's a hell of a lot of buttons! i just can't resist them. i love the yellow ones she sent!
and the beads!! the glass pendant is so pretty, i can't wait to make something with the cherries, skulls and dice, and i really adore the vintage black feathered hearts, they're my favourite! i think between the sequins and the beads, i'm all set for my dotees!