i made these atcs a while ago, but they've finally been received, so i can post them publicly. they were for the y and z round of the alphabet atc swap on craftster.org. i kinda feel like they're not as fancy as previous cards, but they do fit the theme pretty well. i guess they're just plain in contrast to the
sequins!
y is for yellow yarn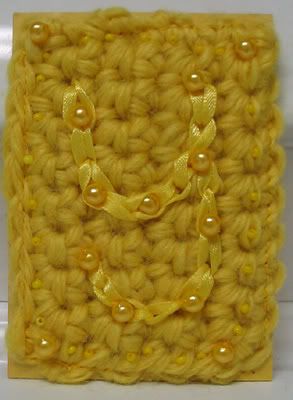 i crocheted vintage yellow wool to the right dimensions, then embroidered the Y on with yellow ribbon. i sewed a bunch of beads on by hand, then machine sewed the crocheted piece onto a card backing. i quite like it actually, even if it is yellow! i think i used every single yellow thing i had in my enormous stash for this card - i didn't realize how rarely i used yellow!
Z is for zine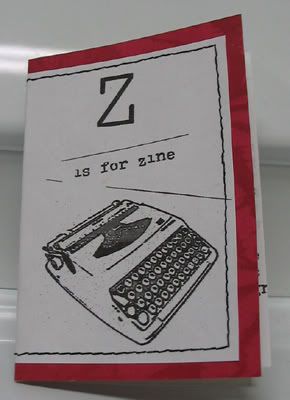 i made a little ATC sized zine explaining what a zine is. this one was rather time consuming, but the hardest part was the photocopying - there's a reason why most zines are some even division of 8.5"x11"!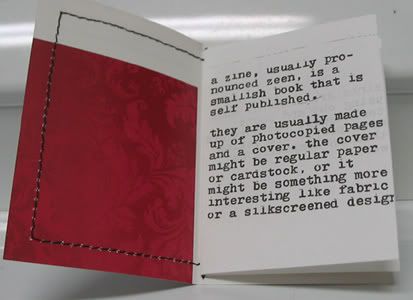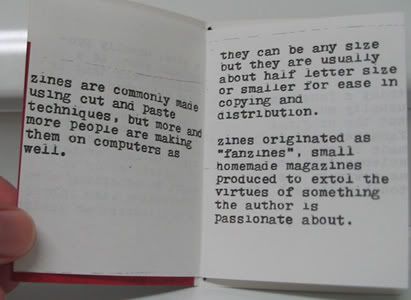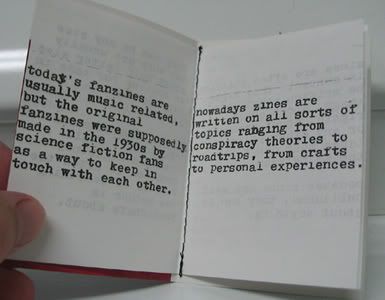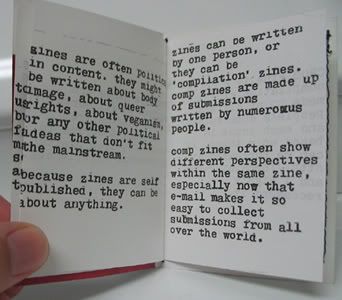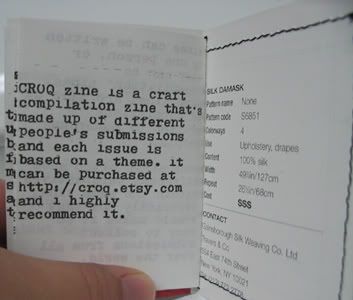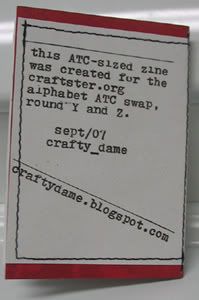 i made some atcs over the weekend, but most of them are secret. i can post this one, i made it for myself. very simple, i just wanted an excuse to use the rub on, but i love it.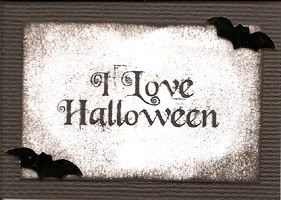 and here's the aforementioned birthday present for my dad.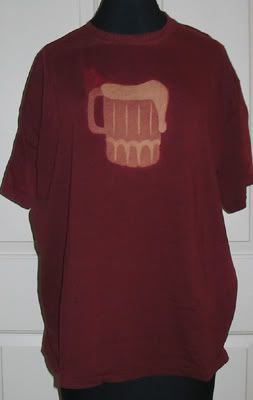 i'm pretty proud of how the stencil turned out, though i'm not too impressed with how the bleach bled onto other parts of the shirt, or the fact that i oversprayed bleach onto the neckline. oops!
i haven't decided if i'll leave it, or if i'll cut out the beer mug and sew it onto another shirt. i'm going to wait until after i give it to him, to make sure that's the right size anyway.
i think he'll really like it, he's super into brewing his own beer, and we tease him about his obsessive javex-ing of his brewing supplies, so it includes two of his favourite things! his birthday isn't till november, but we're doing a surprise birthday party since it's the big 5-0, and it's next weekend, so i'll give it to him then.
also got an amazing package in the mail today, but that'll have to wait until tomorrow, it's bedtime.