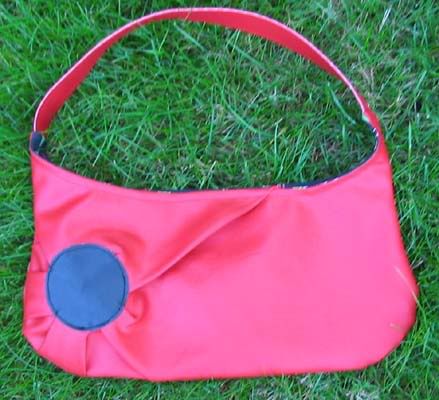 this pic shows the shape fairly well, but the colour's off.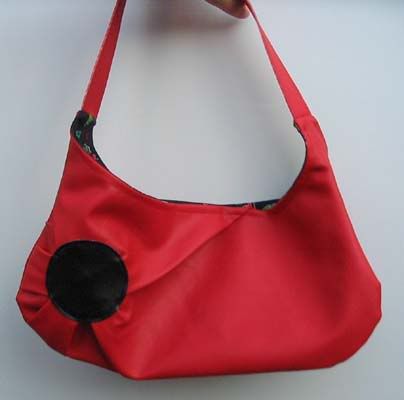 this pic shows the colour more accurately, even though the shape isn't as clear, cause it was hanging wonky.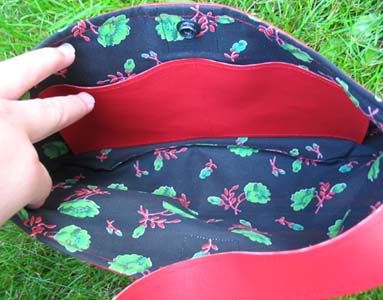 just a little pocket there, with a divider, so really, two pockets. and a snap, if you felt the need to close it. i don't know why i love the lining fabric so much, but i really do. i've been saving that fabric for ages.