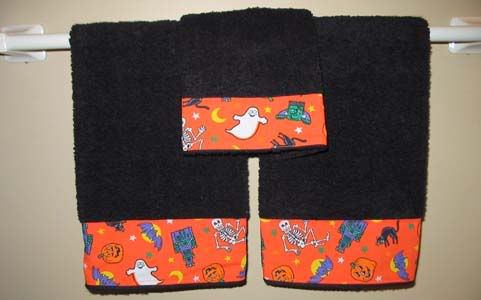 two hand towels and a wash cloth with appliqued halloween fabric.

it's a bat bathmat! i was experimenting with a technique used in quilting and stuff to make chenille. i searched everywhere for black flannelette, to no avail, so i ended up with grey with black polka dots.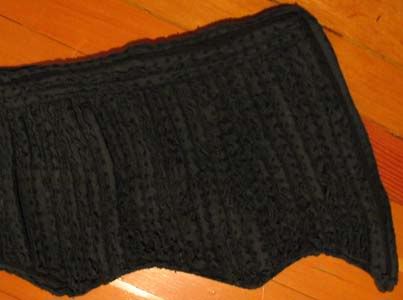 see how soft it is? i'll send a non-slip thing for underneath a long with it, but i didn't attach it so that it would be washable.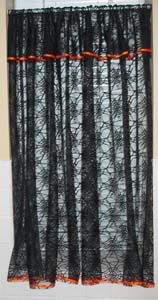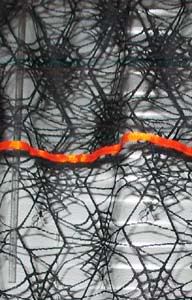 lace curtain with orange ribbon trim. the window it's for is about twice the width of my window (actually it's as long as the curtain is, it's a square window), so the second picture gives a better idea of what it will actually look like.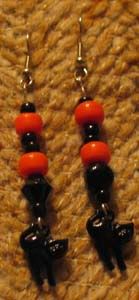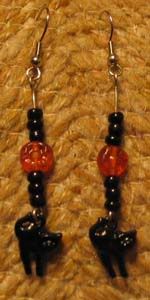 these two pairs are both for swaps. i was pretty happy with them, since jewelery is NOT my forte.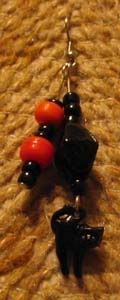 and a single earring for me to hook through my tunnel (as demonstrated)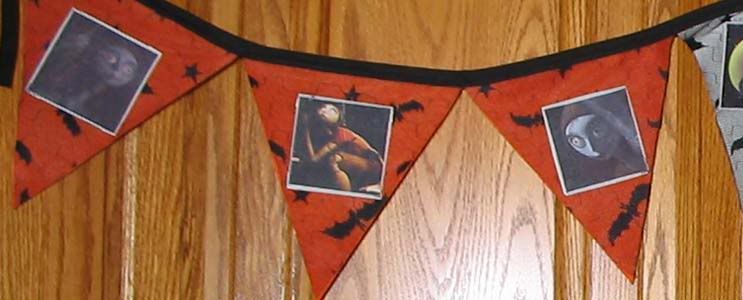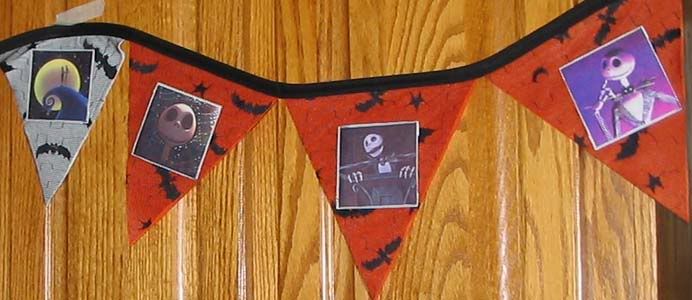 the person i'm sending this to is having her wedding reception the day before halloween, and it's nightmare before christmas themed. very fun idea.