from a bike inner tube, with cool star rivets.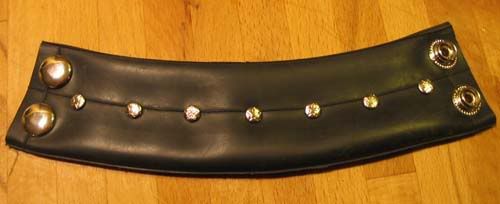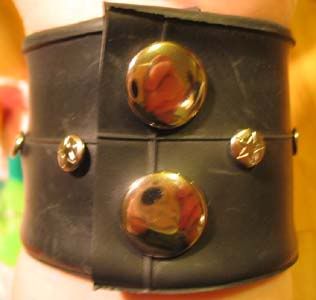 black vinyl with a silver vinyl cutout.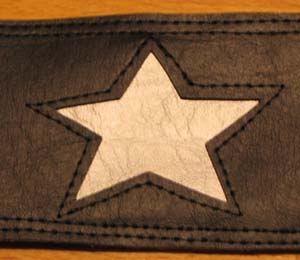 black felt with clear vinyl sewn over and tiny star sequins between the layers.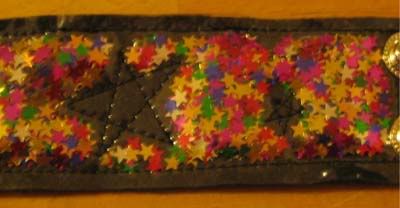 and fruits and veggie stuff. i have a kiwi purse too, but i haven't resized the pictures yet. i'll post them later.
little strawberry wristlet.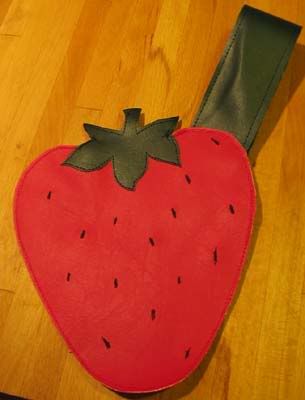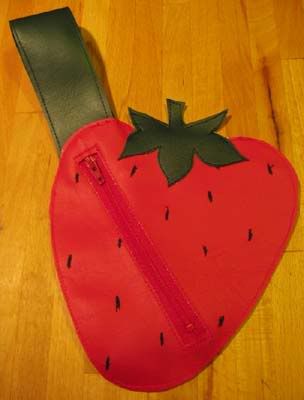 cherry pasties.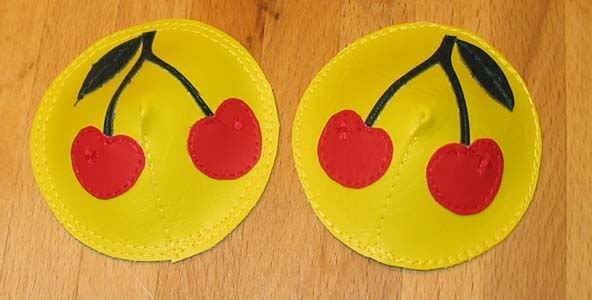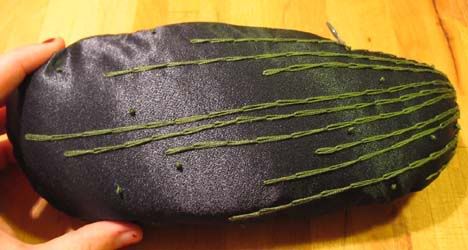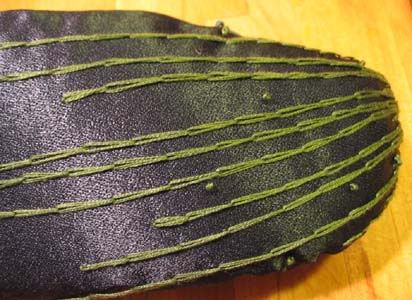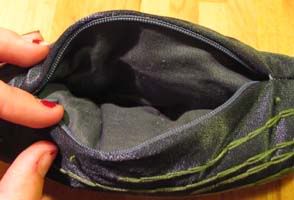 an embroidered cucumber pillow. i found the pattern in an old mccall's craft magazine, it was intended for a girl's bedroom with lots of gingham (farm fresh and all that. GAG!) i made it smaller, and out of satin and embroidery floss instead of cotton and yarn. and i made a secret pocket! it's a cucumber pillow for hiding, um, "cucumber" shaped things that you keep near your bed, if ya know what i mean!
and a few flower pins.
i LOVE this one. it made my fingers hurt soo bad.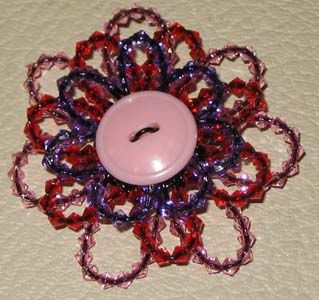 this one is boring, but she said that her favourite colour was olive green, so i just whipped it up with some leftovers from the kiwi purse.