kiwi purse... i'm so proud of this. the kiwi design is painted on...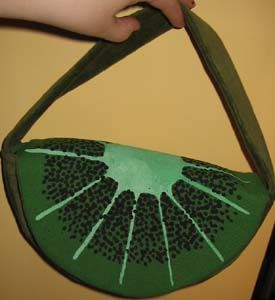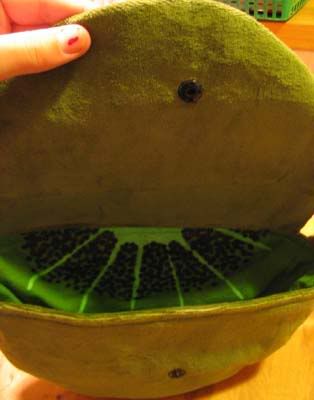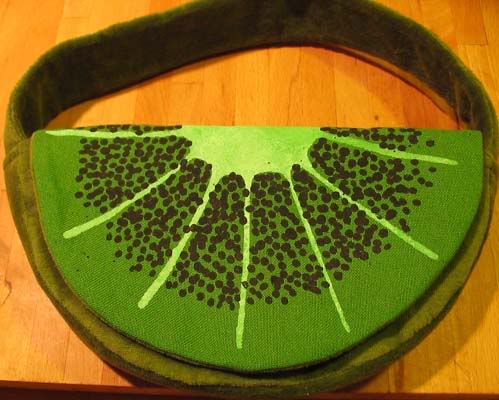 i made this purse for the 5 a day fruits and veggie swap, and i'm soo happy with how it turned out. i used olive green velour for the body, so that it would be fuzzy like the outside of a kiwi. it's stretchy, but i used really sturdy interfacing, so that it wasn't allowed to stretch. then i found a brighter green linen-like fabric for the inside and flap (from the bargain section, so who knows what it actually was) and i painted it to look like the inside of a kiwi. i made up a stencil for the centre, and mixed paints so that it wasn't all the same shade, just like a real kiwi. then i carved up the ends of wooden paintbrushes into ovals, dabbed them in paint and made all the black seeds. that took forever!
the inside has the kiwi as well! the snap is a little off centre, because i sewed it on after the purse was complete (the paint made it too stiff for the flap to lie flat without a snap), and i had to position it where the black thread would be hidden by the black paint on the front.