these are all the cuffs that i did for a "days of the week swap". each of them has a different lyric containing the day of the week printed on it in some way. i tried to use a different technique to get the lyric on each one. bonus points if you can guess the song lyric for each one.
"watch them fly sundays" hand embroidery on strapping, with a little airplane buckle.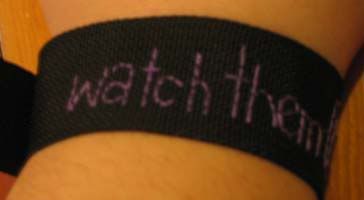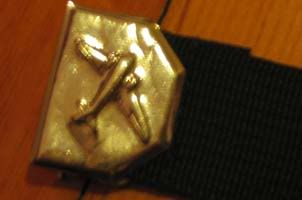 "feelin like a monday" sharpie on t-shirt material, sewn onto ribbing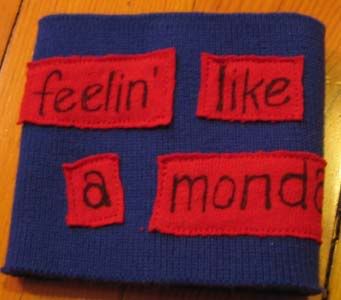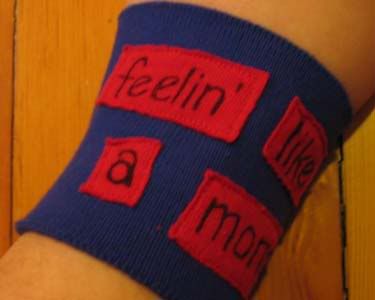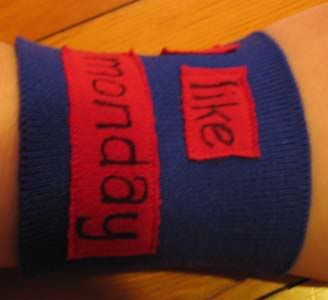 "maybe tuesday will be my good news day" woven wire and beads with shrink art words. ties with the teal ribbon.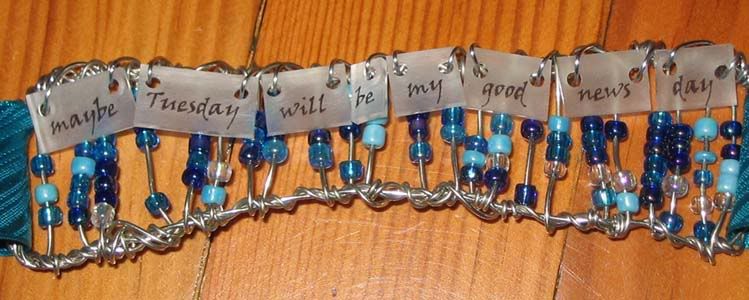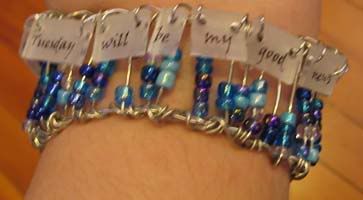 "waiting for wednesday" beads on memory wire, with alphabet beads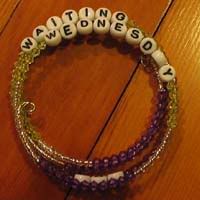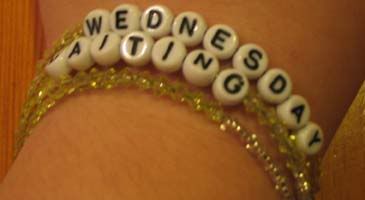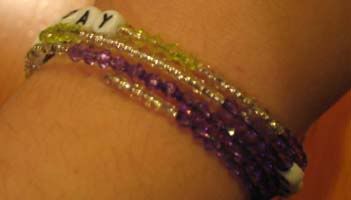 "thursday is a hard workin day" labels between two layers of clear vinyl, snaps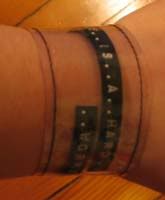 "friday i'm in love" machine embroidery on black velvet with red elastic.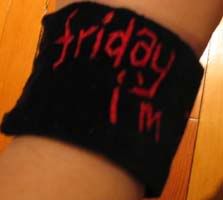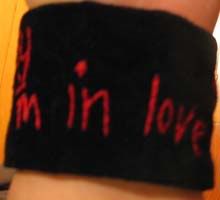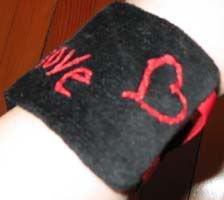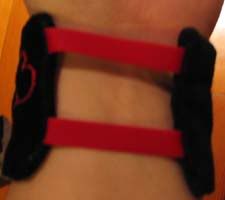 "go to town on saturday" iron on label on cotton, with a zipper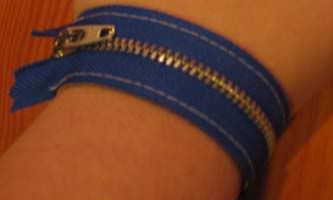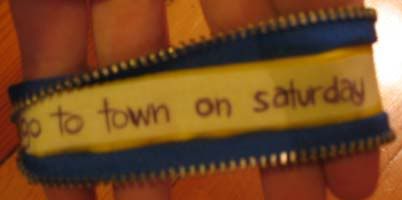 and then i made a mix cd of all different songs with days of the week in the lyrics, and decorated it. i think it looks cool.