mr and mrs sweets4ever's wedding was such a mod-family project!
jean was looking for gifts to give people in her wedding party, and it had to be something interesting and hopefully useable, and totes came up. once i started thinking about it, i couldn't stop the ideas from coming!
(click to see the full pics, blogger cuts them off)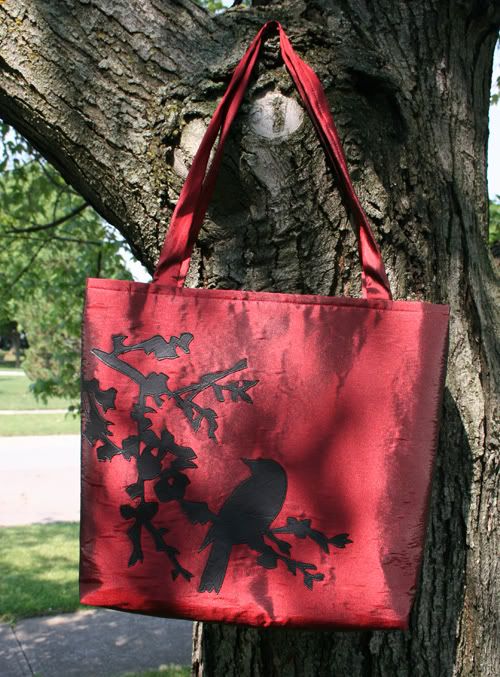 i made 5 total. 4 full sized totes for the maid of honour, both the moms, and for her sister in law, and 1 little tote for the flower girl.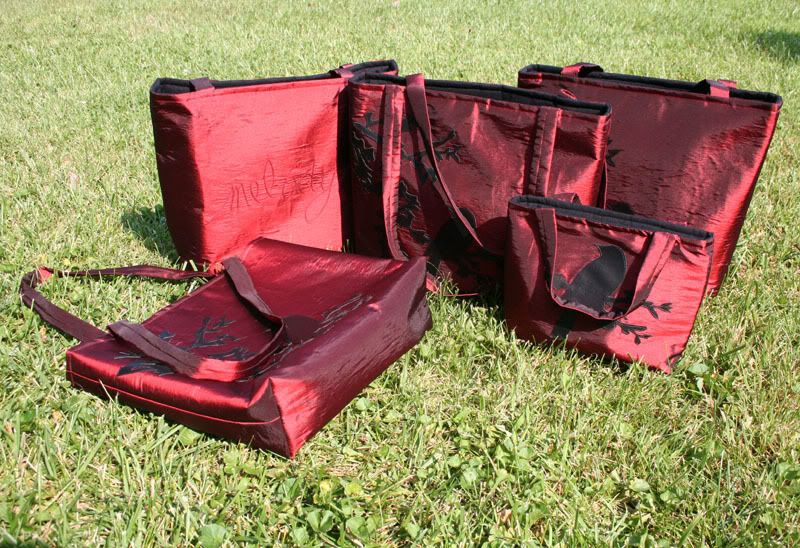 they're made of shot taffeta, so they range from red to black depending on the light. the taffeta was interfaced with heavy weight interfacing, and i ironed a layer of that iron on batting stuff onto the black cotton lining.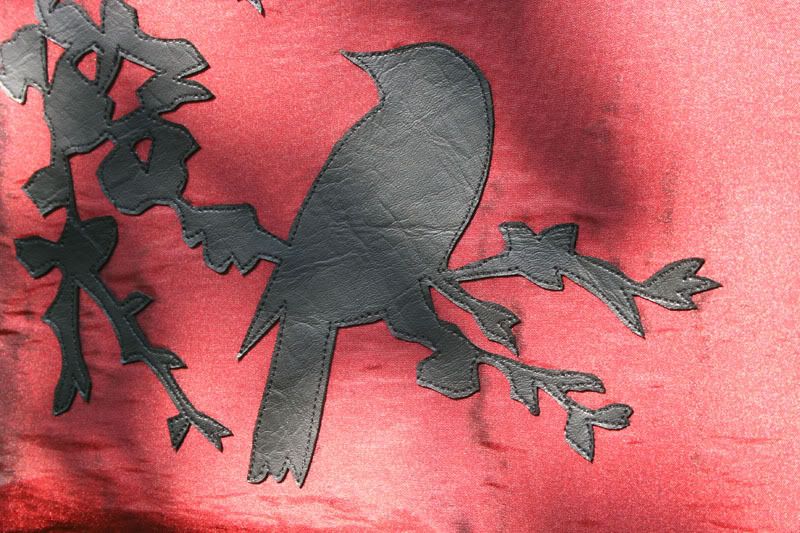 the appliques are black vinyl, and took forever both to cut out and to sew! each bag has the recipient's name sewn onto the back, but we wanted it to be subtle, so i matched the thread shade to the fabric really closely.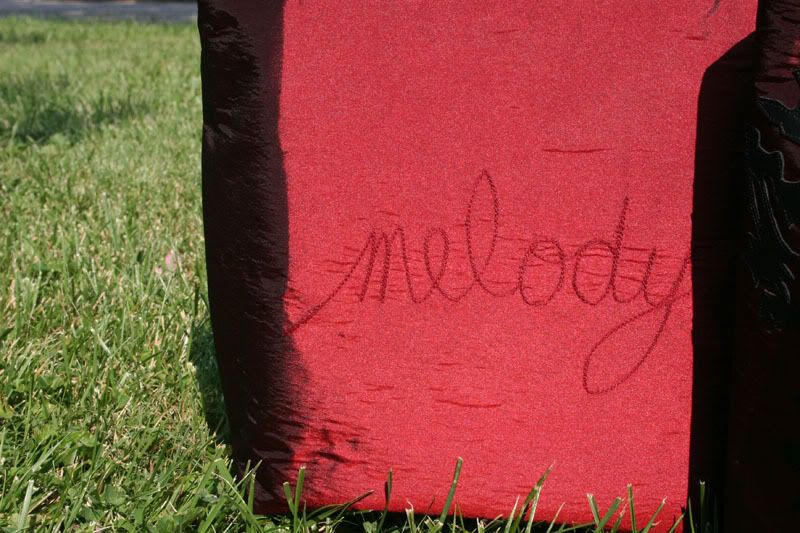 each bag has a zippered pocket (using old-new stock red zippers) and an iron on message from mr and mrs sweets4ever. (i used the dark iron ons for th first time and they worked pretty well. the white didn't turn out quite as crisp as i'd hoped though)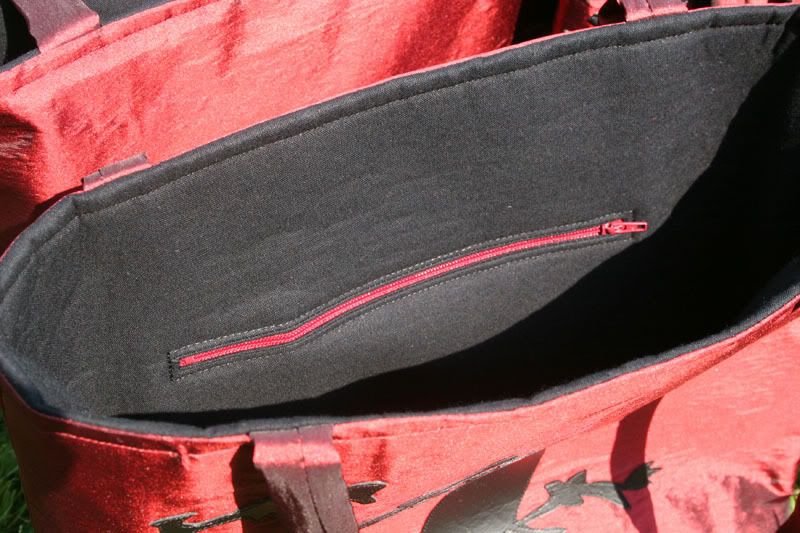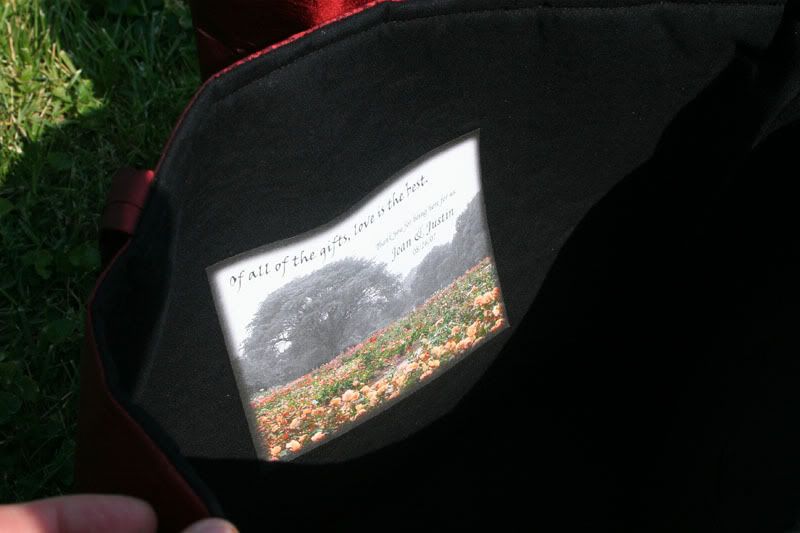 the straps aren't interfaced (the thought of turning interfaced tubes terrified me!), but they have strapping threaded through them to add strength and to keep them from folding or anything.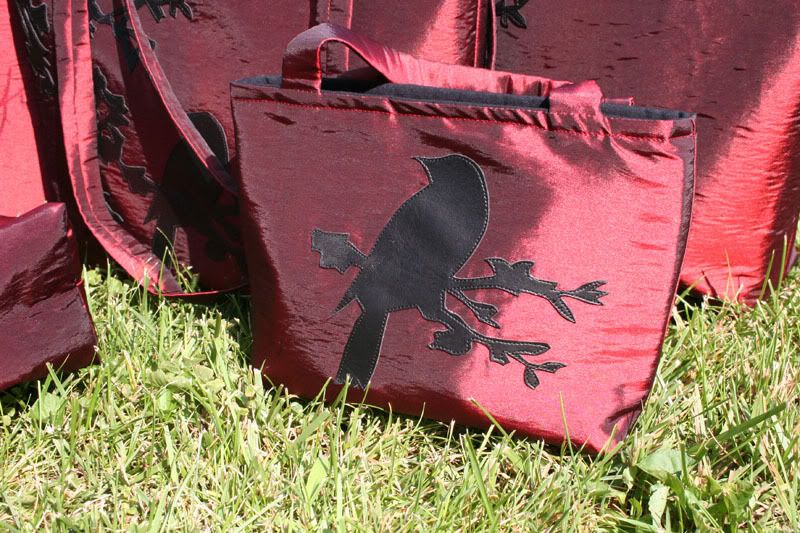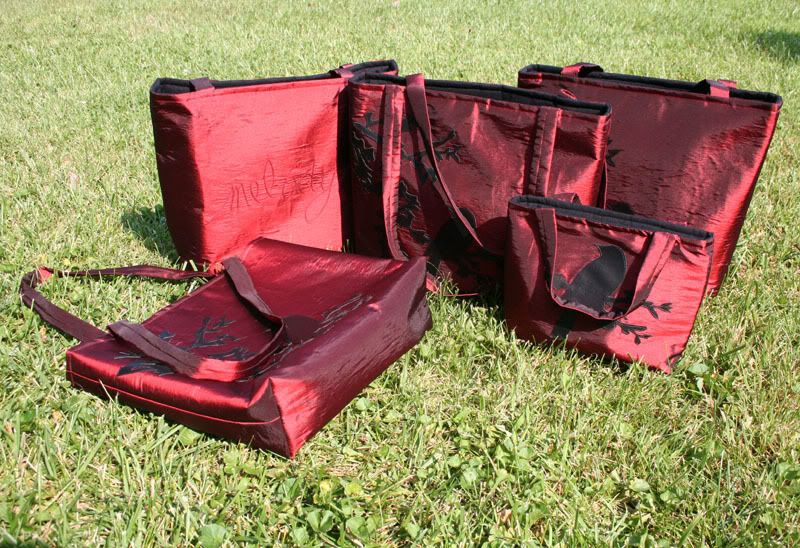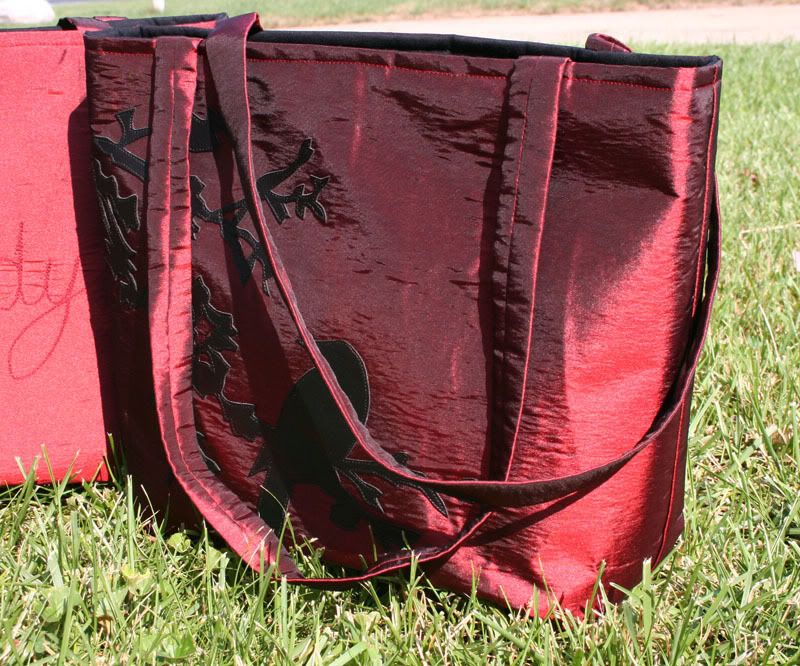 they have so many special little details, and that's why they were so time consuming, but it makes them so special. the wedding colours were wine and black, and the maid of honour's dress is of the same basic material. the cherry blossom theme/naturey theme is throughout the wedding, the applique is based on one of the images they used for the invitations and decorations and stuff. the inner tag is an iron on transfer, and the photo is one jean took of the wedding site last year, and then she altered it to remove some colour and add the message thanking them for their part in the special day. the coloured part is all roses.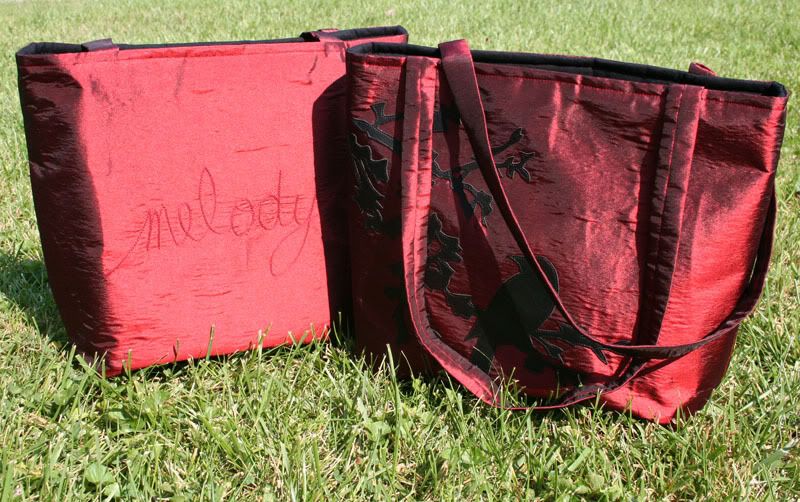 (credit for the pictures goes to sweets4ever, she took way better ones than i did!)