okay, last post of the night, i promise. it's past my bedtime already.
this package was HUGE. i made everything for jungrrl, and then USPS lost it. (i think they hate me). i am very very sad, though i'm hoping that something magical will happen. i mailed it 45 days ago, so maybe i should give up hope!
i made her two shirts, one with my fabulous owl fabric, and one with awesome vintage yellow and black star print jersey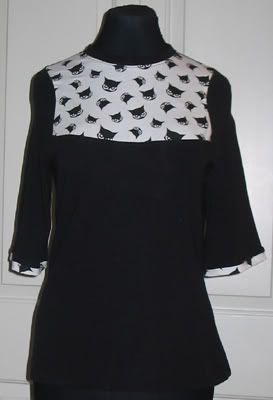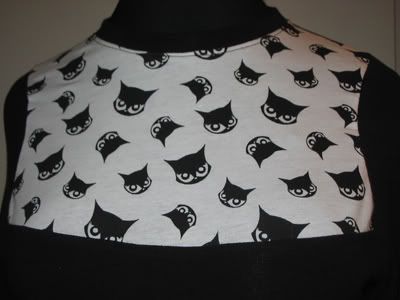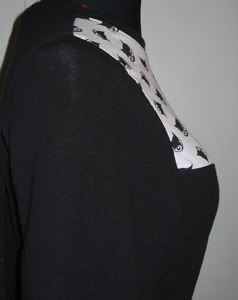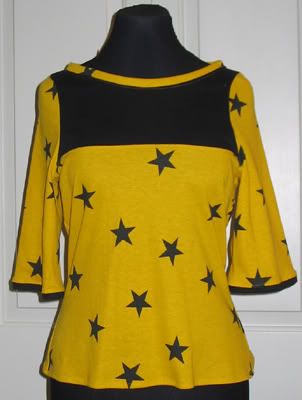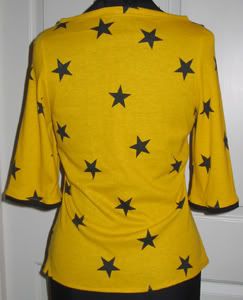 a dress, using the same pattern as the
fuscia dress
(actually made this one first)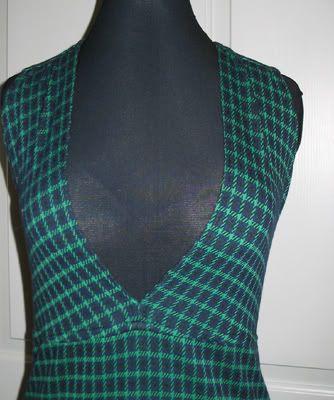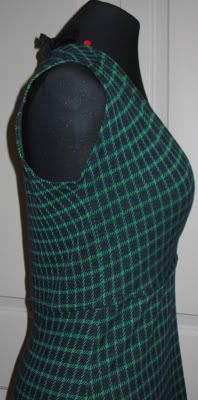 another one of the plaid cropped hoodies (again, made before the others)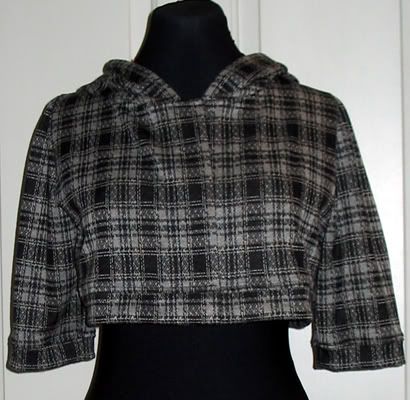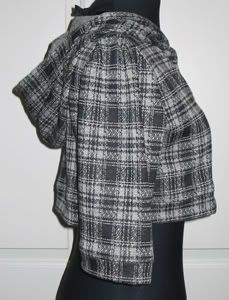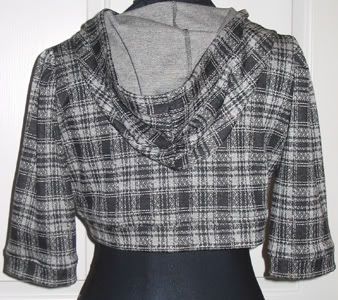 the hoody and the dress are both made out of the fabulous 70s poly knit new/old stock from the fabric store. i love that stuff.
a simple skirt made out fun fabric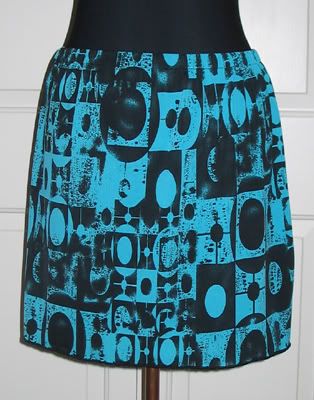 a stocking with her name on it
(the black is an ultrasuede type fabric, and all of the doilies were dyed before they were stitched on.
the felt gun from readymade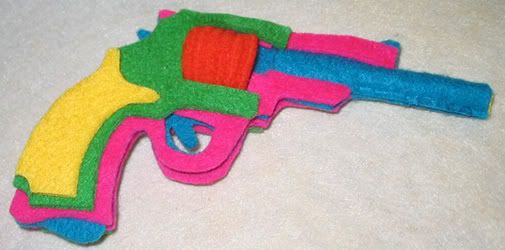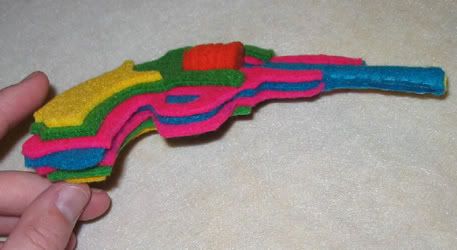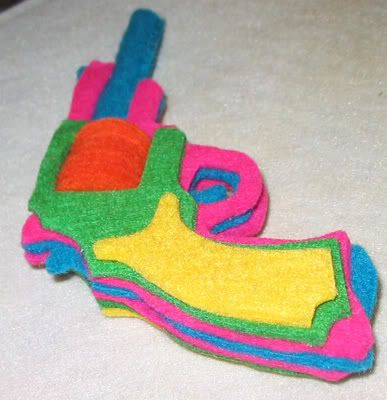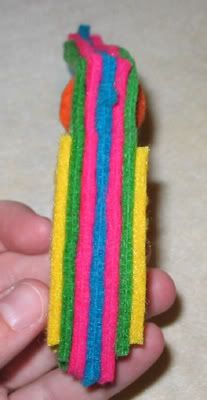 a cool owl pincushion using a retro owl mug i'd been saving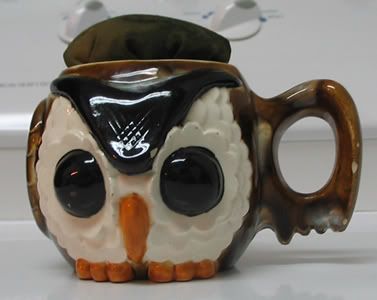 and a vinyl octopus!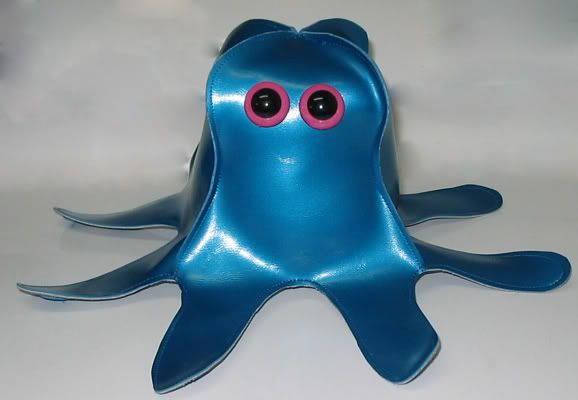 i absolutely adore this vinyl, the colour is amazing. i bought a few metres when i first got it, and then i sent my sister back for the last 2 metres on the bolt! i'll definitely be making bags out of it soon!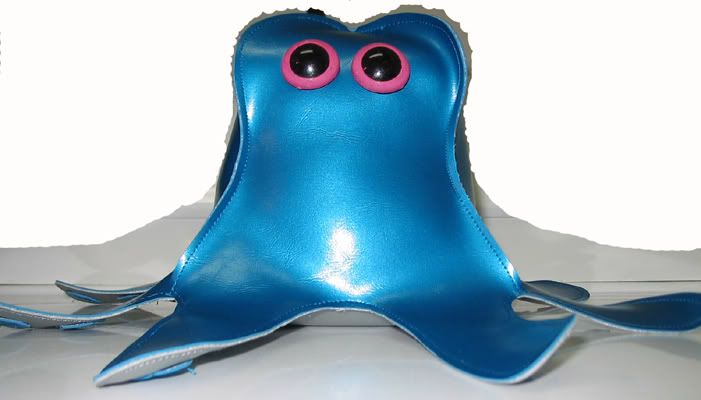 he has BIG pink eyes.... and polyfill stuffing just in his head/body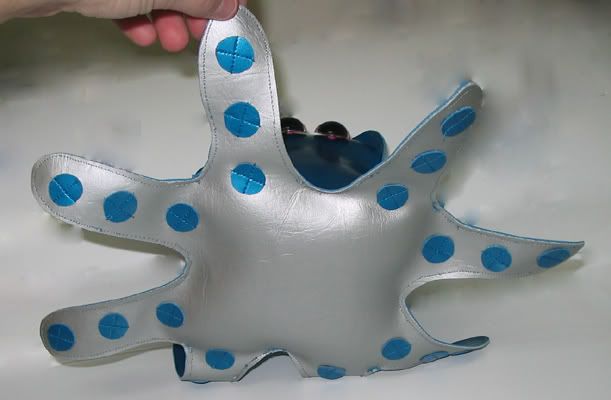 and blue circles (suctiony cups)on his bottom!
his body is cut from 5 pieces all together - 4 of the blue, and the large silver underside.
he was really my first attempt at a stuffy in years, much less out of vinyl, and i love how he turned out.
i'm so sad that this package got eaten by the postal service!