the excessive number of hoodies i've made lately -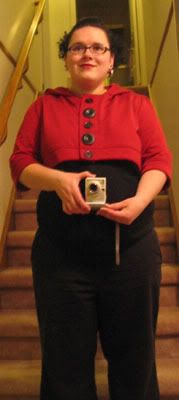 with fabulous vintage buttons.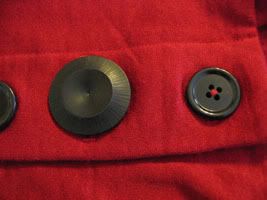 teal hoodie with more fabulous buttons that unfortunately don't photograph well and welt pockets (and apparently i'm unable to take non-blurry pictures unless my hands are right in front of the buttons! you get the idea though)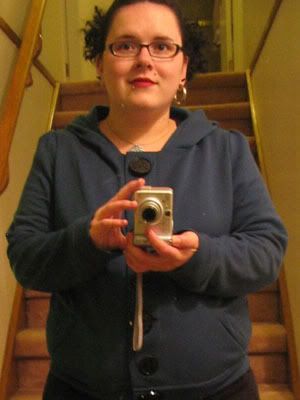 red gathered front hoodie with welt pockets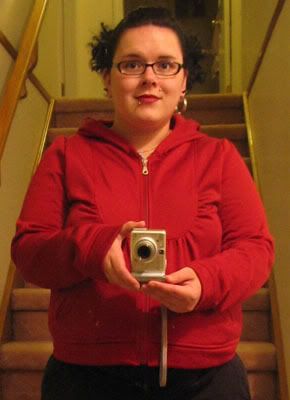 mauvey purple gathered front hoodie with ruffles around the hood (it was the sample, so it's not as nicely made)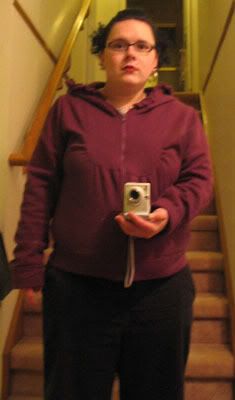 brown gathered front hoodie for nilla with a ruffled bottom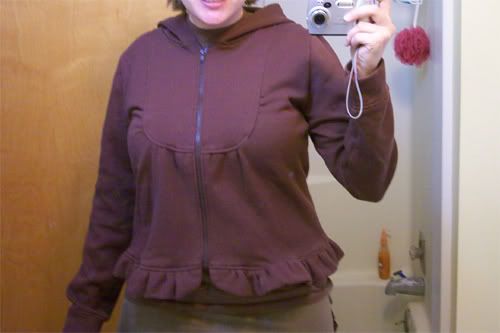 i told you it was excessive. i have fabric for something like 4 more too. all of these have slightly puffed sleeves too, cause i'm obsessed lately.
and some skirts i made for a swap-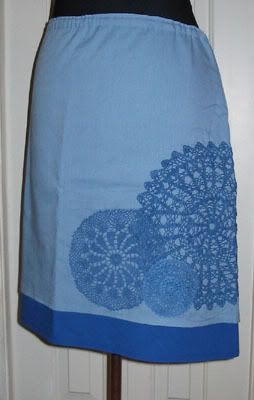 dyed blue doilies sewn onto light blue fake linen like material with a darker blue underskirt.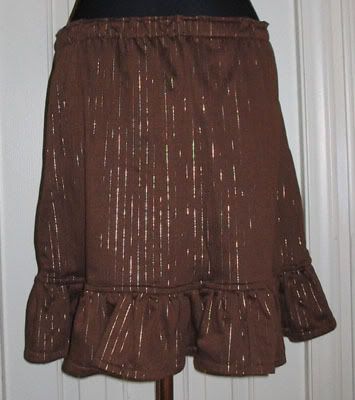 brown jersey with gold pinstriping, reversible, other side is solid brown jersey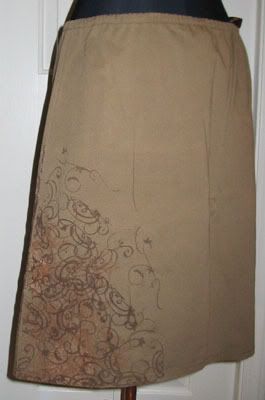 the back of the skirt that's impossible to take pictures of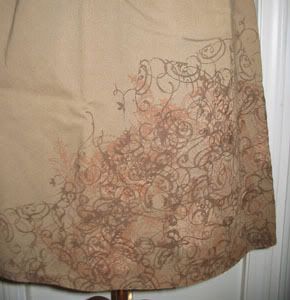 the front
light brown twill stamped with acrylic ink in shades of brown