i finally made something crochet that i'm actually going to keep.... well, finally finished something (almost). i have so many unfinished projects.
it's the fat bottom bag from the happy hooker.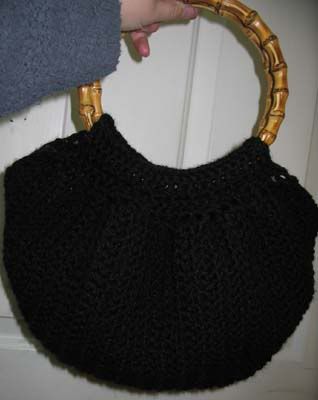 it's supposed to have a row of contrast yarn woven through below the handles, but i can't make up my mind on the colour... maybe red.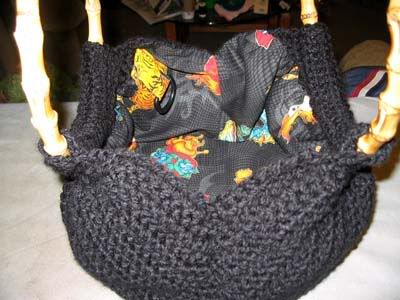 it's tattoo! i love the sacred hearts. i wanted something that would match the bamboo handles too.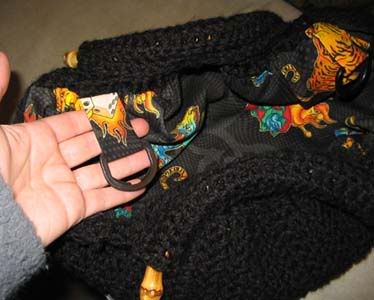 i hate purses without pockets, but i didn't want to put a pocket it because the sides are all gathered, so i sewed a couple of these little loops in, and i'm going to make little zippered bags to attach. they'll hold little stuff like lipstick and pens without screwing up the shape of the purse.
and here's the hoody! i'm so proud of it, it turned out so well.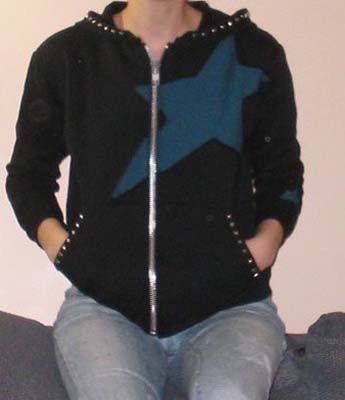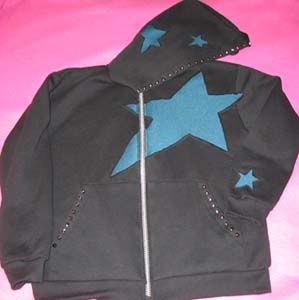 on the right sleeve, across the front, two on the hood,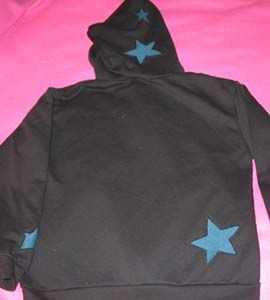 and one on the back.
all those studs hurt my fingers! i was kind of nervous about putting the zipper in, cause i haven't done that in ages, and sweatshirt material tends to be cranky with zippers sometimes, but it worked perfectly.